Take me down to Paradise City…
Now while I'm not a big fan of Guns 'n' Roses in general, Burnout Paradise will always be synonymous with that song. Whenever it comes on the radio, my memories go back to 2008 when it first came out, giving me summer vibes playing it in my room on the Xbox 360. Now, I get to relive those memories all over again but with added gloss and to quote the beginning of Ozomatli's 'City of Angels': I love it!
Granted, I played through the original Burnout Paradise rather casually, and even more so this time, with it easily becoming one of my relaxation games. I just to put on, kick back and just drive around, smashing up cars, gates, billboards, the lot. Only this time, it's got all the DLC included, so it's essentially a Game of the Year edition with added visuals. What's not to like?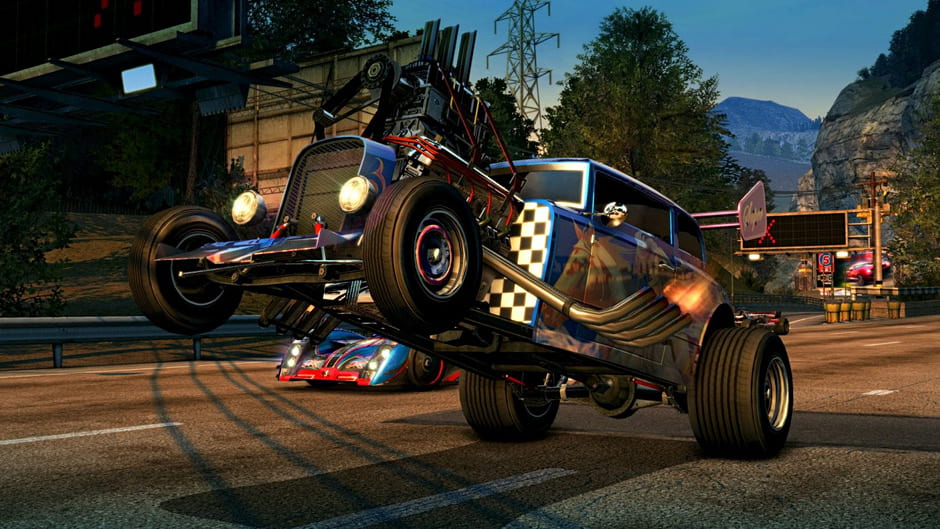 DLC simply adds to the fun
Speaking of DLC, it comes with Big Surf Island, which is a compressed version of Paradise City, but with mostly toy cars (again, condensed versions of the normal sized, in-game cars), so think a micro machines-esque version of Paradise City. With those 'toy cars' as they are known, some cars from popular movies appear – minus proper licensing. I won't spoil it, but when these cars popped up in my car list, I couldn't help but wear a massive smile on my face, especially when I got to try them out, complete with special features.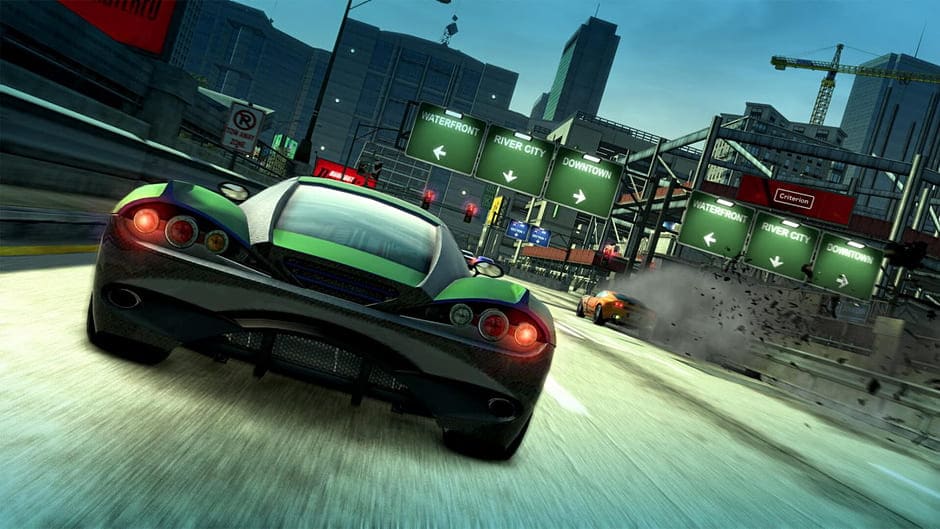 I will admit, the soundtrack leaves a little bit to be desired. To be honest, it's more personal taste more than anything else, with a couple of nostalgic (there's that word again) tunes that took me back, I mostly went for my own Spotify playlist. I will, however; give props the other aspects of audio like the meaty sounding engines, boost sounds, crunches of metal and more, which in turn work well with the reworked graphics. I love the fact that they used DJ Atomica from their earlier titles and that they do little throwbacks here and there with his dialogue to his time on the mountains of SSX.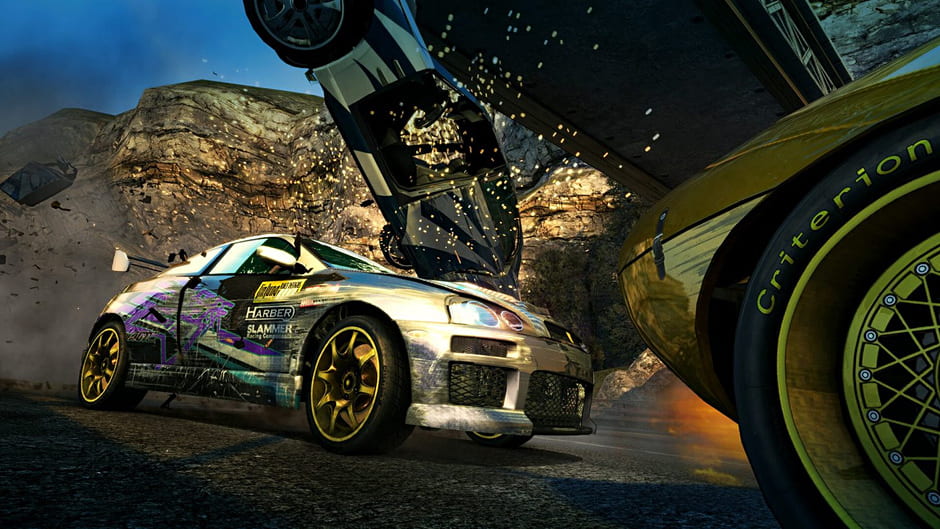 Cruising around Surf island
There are plenty of things to do around both Paradise City and Surf Island, from smashing Billboards, to getting smash gates, to completing massive jumps over landmarks. Finding them all and having the completely open world of the two islands makes it a seamless experience, being able to drop in and out of events whenever you wish, both online and offline.
Speaking of online, you can jump online with up to a party of 8 for a good ol' drive around these 2 islands and compete in any event that you wish, so getting a bunch of mates together and competing over road rules or playing cops and robbers is a particular highlight.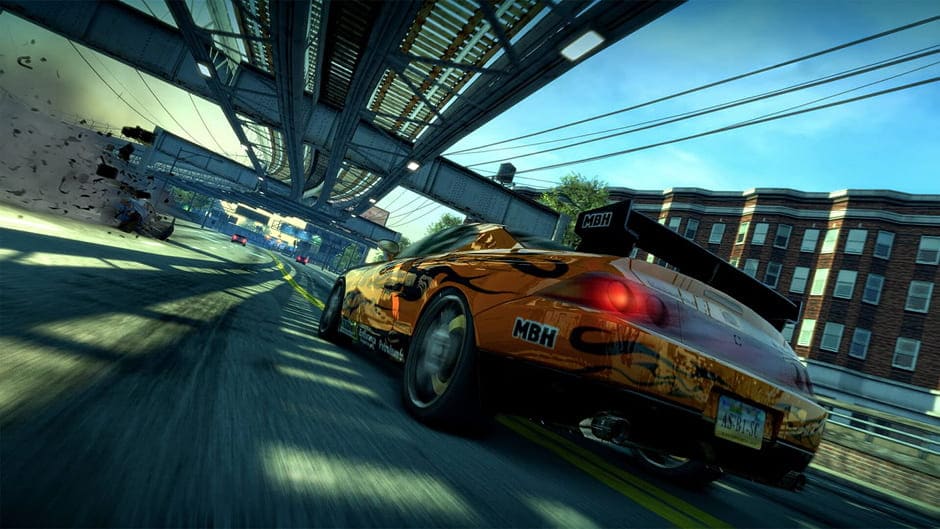 Star Struck Gaming Rating
This is more than just a re-master and nostalgia trip in my eyes. Yes, the majority of the game stays the same, but there are more minute details found because of the graphical upgrade, little nuances (again, which I won't spoil) and all the DLC which just make it an absolute blast to play over and over again.