Telltale games' original plan was to launch The Wolf Among Us Season 2 towards the end of 2018, but we're now going to have to wait until 2019 before the big bad wolf makes its way to our consoles.
So what's going on with season 2?
Initially the game was announced in July 2017 for a release at the end of 2018, needless to say fans went pretty wild.
A recent post on the Telltale Website states that the game will now not be released until next year due to "a few fundamental changes here at Telltale since we first announced the game". There's been a little scepticism as to whether these "fundamental changes" were due to the reduction of the Telltale workforce in November 2017 – although at this time the company stated the second season of The Wolf among Us would not be impacted.
In short, in relation to the 2019 delayed release Telltale Games issued a statement stating the delay "will allow us not only to focus on quality but also to experiment and iterate in order to craft something truly special. Ultimately our goal is to deliver an experience deserving of the passion you've consistently shown for The Wolf Among Us, and these extra months will give us the time we need to do our best work."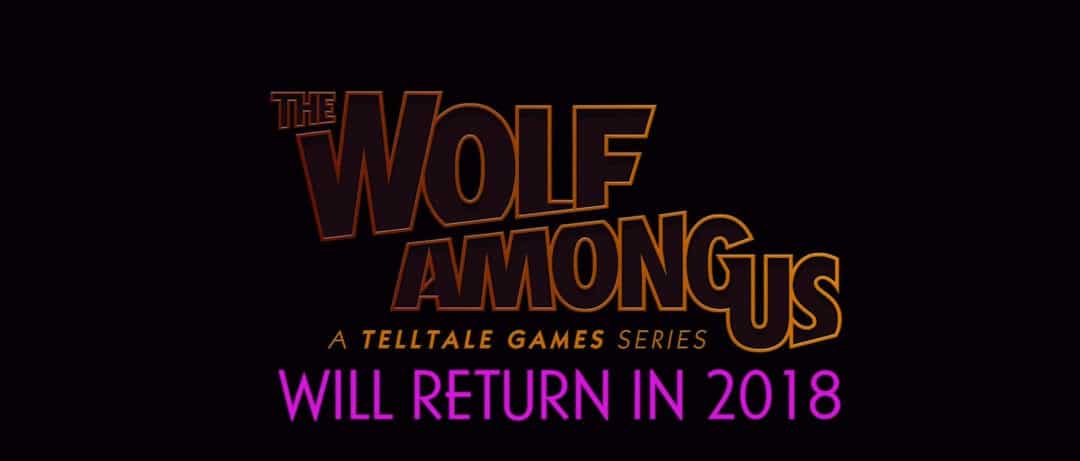 Never played The wolf Among Us? here's what you're missing
For those yet to delve into the fairytale decision-based title, the first season of the Telltale smash-hit centred around a world where fairytale creatures live alongside humans in a murder mystery to find and interrogate others to find the murderous culprit.
Still not sounding familiar?
The game is based on a popular comic series set in the Fable world by Bill Willingham. The first season was intriguing offering a nail-biting storyline where you take the lead as the Big Bad Wolf to make the right choices in order to find the suspect behind the brutal murders happening to a bunch of Fable creatures.