It's certainly not uncommon for Aldi to sell a varied collection of household appliances, it was only last weekend Aldi sold a heated clothes horse which took the internet by storm. Exciting stuff eh!? Not really, but what is a little more exciting is the introduction of an Aldi gaming PC. You're probably rolling your eyes right now, but Aldi thought it was necessary to bring the budget fruit and veg giant into the gaming world.
The Aldi gaming PC, is it worth your money?
You can currently pick up the Aldi gaming PC for a reasonable £949.99 in stores (and online if stocks suffice). The computer is manufactured by Medion and listed as the Medion desktop gaming computer on the Aldi website, and in our opinion, it's actually not bad considering the specs inside.
If you are a first-timer into the PC gaming world, the Aldi gaming PC isn't something you'd laugh at considerably. Under the hood, we find an Intel Core i5-9400 CPU, which in all honestly does fall to the lower end of computing power but the graphics card, on the other hand, is what caught our attention. Inside the rig is a punchy Nvidia RTX GeForce 2060, which is a very reasonable entry into a Ray Tracing capability.
The additional specs inside are not to be sniffed at either. The Aldi gaming PC includes a 1TB PCIe SSD which will help massively with how fast apps and games load and it's also large enough to store a wealth of files such as music and video too. It may not be the fastest in terms of memory, but it's not bad either with its 16GB DDR4 2666 RAM.
Taking all of the specs into account, you could easily run some of the current-gen games on either medium or high resolution, although you'd be stretched to get to ultra settings.
Design-wise, the Aldi gaming PC doesn't look like something a shopper left on the shelf, the exterior of the PC looks like something from Back to the Future with its black casing with blue elements. Better still, you will get both a mouse and keyboard included as standard, although they're likely to be very very basic. No flashing RGB or anything like that.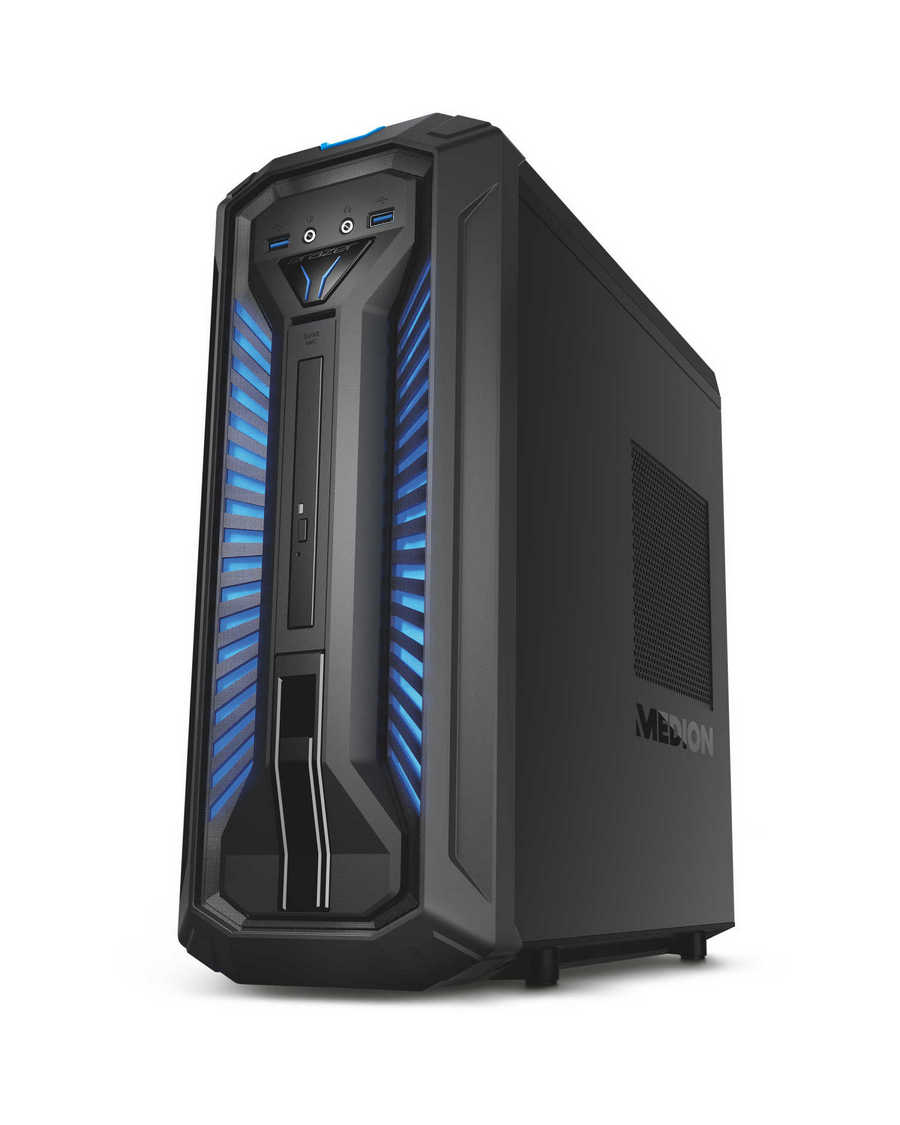 Overall, the Aldi gaming PC isn't a bad deal whatsoever, especially for those who are only just dipping their toes into the huge world of PC gaming. For more PC gaming deals, or any other deals make sure to keep your eyes on our official deals hub.
Oh, and if you do pick one of these up, let us know if you'd recommend it in the comments below!