The Xbox Black Friday 2019 UK event has started a day early to keep up with the competition, and this year there are some excellent savings that'll suit every single Xbox One owner. Although we've got an Xbox One Black Friday hub we made sure this article covered some of the best games (rather than hardware) so you don't miss out!
Xbox Black Friday 2019 UK Marketplace savings
Although the Xbox Black Friday 2019 UK sale extends to the Xbox Marketplace it's worth noting that only Gold subscribers will be able to benefit from these savings. Those who aren't Gold subscribers will need to wait until November 24th but will have until 2nd December to take advantage of the offers.
Savings of up to 50% have been applied to some of the Xbox Black Friday 2019 UK titles, which isn't to be sniffed at whatsoever.
What are the Xbox Black Friday 2019 UK game savings?
Considering it only came out a couple of weeks ago, Need For Speed: Heat has had its usual price cut with the standard edition of the game going for £38.99, while the Deluxe version can be picked up for £45.49.
It's insane how cheap Devil May Cry 5 is being sold off for the Xbox Black Friday 2019 UK sale, it's going for £14.84 right now, and if you're feeling posh you can pay a couple of pounds extra to grab the deluxe edition at £17.48.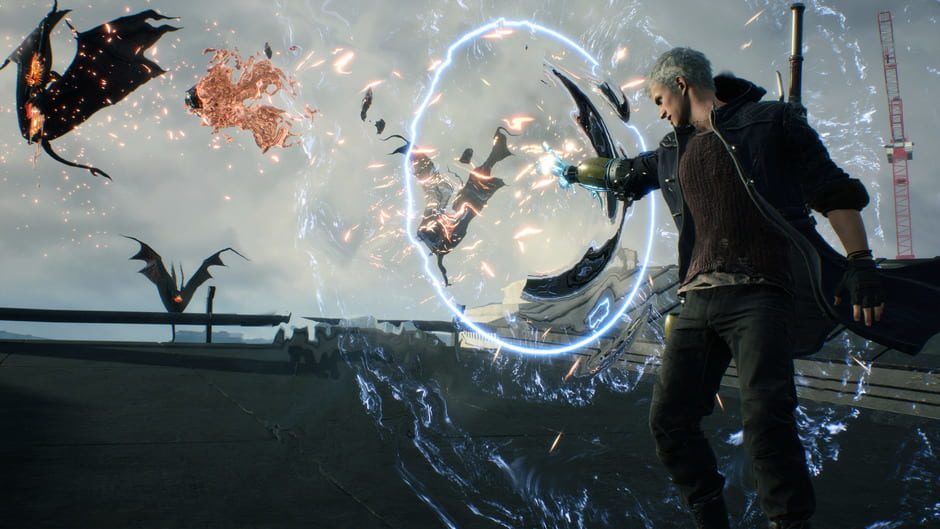 Another game which only launched within the past couple of months is Control by Remedy Entertainment, you can pick up yours for £32.49 which is a cracking 35 percent saving when compared to the non-sale price.
Although Mortal Kombat 11 faced some criticism when it was first released, it's now turned out to be a pretty awesome game thanks to player feedback, and currently hits the sales at £27.49. Rage 2  has also been given the Black Friday treatment, the fun and funky shooter is currently on sale for just £16.49. If you fancy a challenge then you owe it to yourself to check out Sekiro: Shadows Die Twice which is currently on offer for £38.99.
Should you wish to avoid the brand new AAA titles in the Xbox Black Friday 2019 UK sale then you can also pick up games like Dishonored: Complete Collection or the epic Hitman 2 at 70 percent less than their normal price. There really is something for everyone here, and here's a list of what you can pick up right now.
Star Struck Gaming is a participant in the Microsoft Affiliates Program, an affiliate advertising program designed to provide a means for sites to earn advertising fees by advertising and linking to https://www.microsoft.com/