Okay okay, this one might not fit into the gaming aspect of our site per se', but if something has the ability to stream your game audio then why the heck not!?
I initially brought the Beats Pill + as a portable speaker that I could take away with me on holiday, but fortunately I've found a way to use the speaker for something other than busting moves by the pool.
Lightning fast charging
As Apple are doing with the majority of their products nowadays, the Beats Pill + has a 12 hour battery life which is chargeable via an included Lightning cable, offering USB or mains charging the same as most IPhones now have.
It's all about that bass
I cannot get my head around to understanding the haters out there who complain about Beats products because they're owned by Apple – you really do get what you pay for. When playing music via Bluetooth with a smart phone or via my TV, the bass is overwhelming, punches thrown in Injustice: gods Among Us for example sound like they're coming from inside the room you're in.
Bluetooth
No more wires is a huge plus for me with any device – the less cables the better!
I have had my mobile connected, and streaming music and YouTube videos has provided a solid stream of sound with no breaks in the connection whatsoever.
I also managed to connect my TV via Bluetooth, meaning I can now stream my PS4, Xbox One, and Nintendo switch audio directly through the speaker, delivering an awesome gaming experience.
Calls
If being able to stream your music, movies, and even gaming audio isn't good enough then perhaps being able to call friends and family via the speaker is closer to ticking all your boxes?
The speaker has a built in mic so you can perform hands-free calling whenever your phone is connected to it via Bluetooth, and the sound quality is crystal.
Input
If you're more of a traditionalist then having an AUX input is essential, this means you can connect pretty much any audio device that outputs audio via auxiliary through your Beats Pill + speaker. For all you IPod lovers, you can still play your music library seamlessly!
There is also a USB port on the device which means you can charge your smart phone while you play music, this is great if you're running low on juice and needs a quick power boost for your phone. Note**** Keep in mind if your Beats Pill + is not connected to a power outlet, charging your phone will reduce the battery life of the Pill to compensate for the phone charging.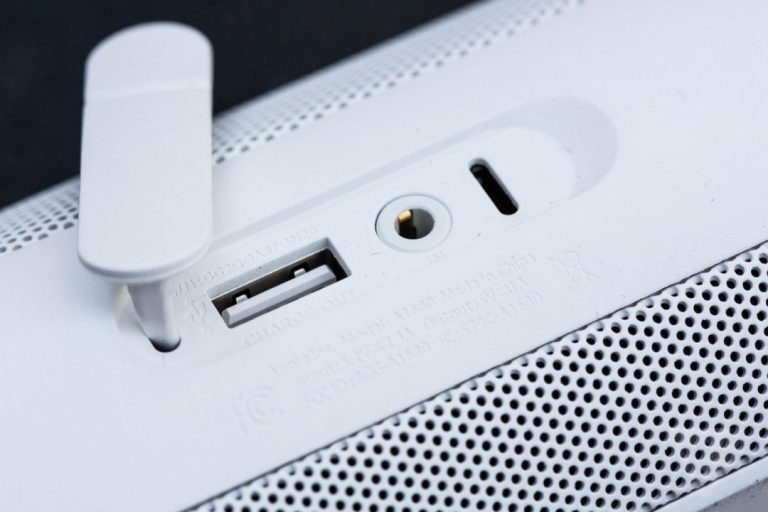 Star Struck Gaming tech rating – 4.5/5
I struggled to fault this item whatsoever, but if loo
king at potential improvements it would be based on having a cheaper price tag, waterproof ability, and a longer battery life.