Forza Horizon 4 Xbox One Review
I and all Xbox fans have been anticipating Forza Horizon 4. It's the better in my opinion of the two Forza franchises with its arcade racing style. Beautiful graphics and stunning landscapes but as well as that comes its usual pressure of being a rarity. An Xbox exclusive. But have they done enough to continue on the great legacy of this game? Let's delve into our Forza Horizon 4 Xbox One review to see.
Same old same old?
This game starts you off getting you right into the action. A stunning 20 minute intro takes you through the different seasons (which is a new aspect to the game) and giving you a chance to try out a few different cars. It then continues as all Forza horizon games do. The horizon festival. A character setup followed by emotes to display at winning a race are all great flushed out features. Once through that you pick your first car and then it's off to the races!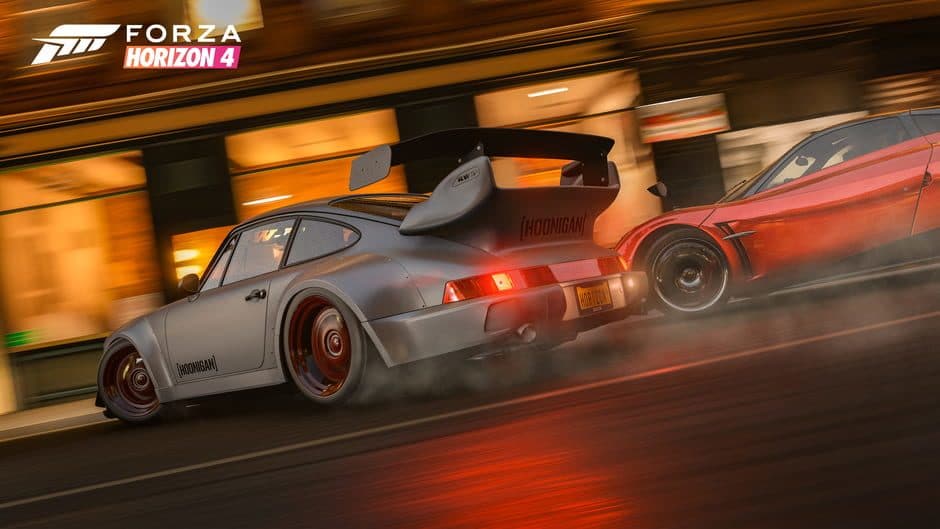 A winning formula
The races are a standard arcade setup and never feel too easy or too hard and never feeling too repetitive. The game continues a line of games that handles well and isn't too much of a simulator and yet takes time to master and get better at. Once again a vast number of beautiful cars fill the auto show. With the car pass (an extra DLC) adding 2 cars a week to the garage so that will continue to freshen up the cars you can drive. From the start this game is beautiful, as an English developer Playground Games have captured the UK perfectly and as a Brit I can see some details that would mean nothing to most other players from around the world.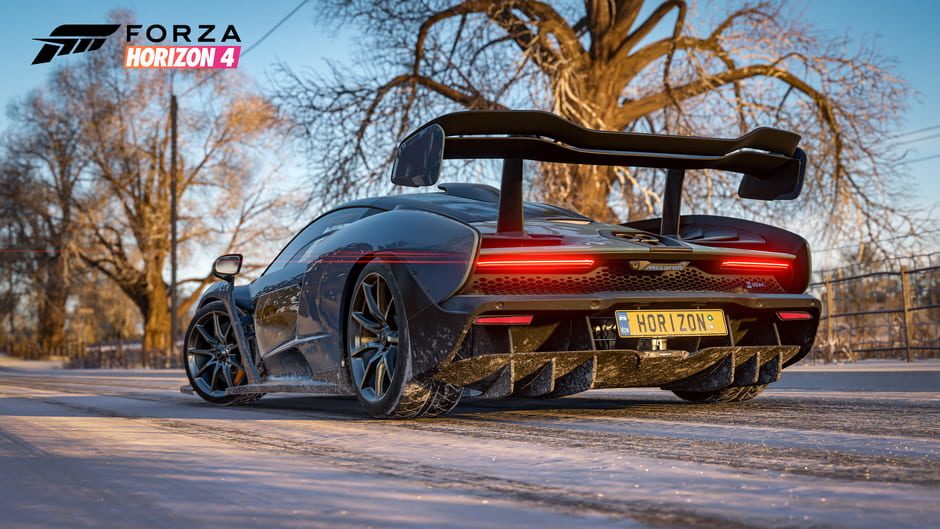 Dynamic weather
The decals and car designs come again to the game which is a popular feature, always with the impressive artwork some players come up with. But this is where this game really steps into its own. New for this year, it's the changing seasons. This was revealed at E3 with an impressive trailer detailing all of the changes of spring, summer, autumn and winter. But once you're in the game you quickly realise that the change of season is not just skin deep, you have to change and adapt your driving style to the different conditions. You can't simply go around a corner at the same speed you did in summer. This slows you down in winter with tricky corners but opens up huge playgrounds like the huge frozen lake that becomes a haven for drivers looking to do huge slides.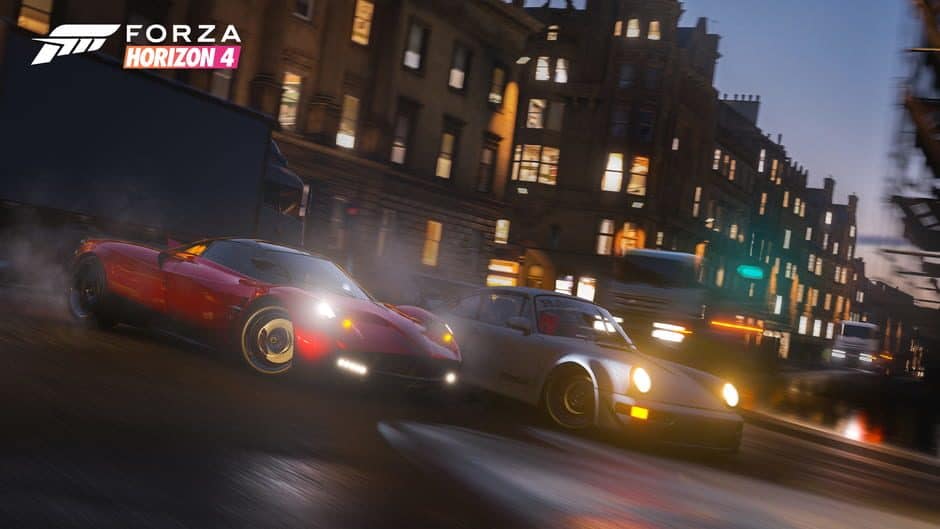 The community
This game has really impressed me with the great online aspect with the ability to jump into races and showcases at any point and race real drivers is a huge win and can shake up a play session if you are looking for a change. The community that comes back for every addition to the franchise and is there again with clubs popping up. As you drive around the world you realise a number of you are tearing through the hills and making crazy jumps together and that road trip sense really brings you together in ways not many multiplayer experiences do.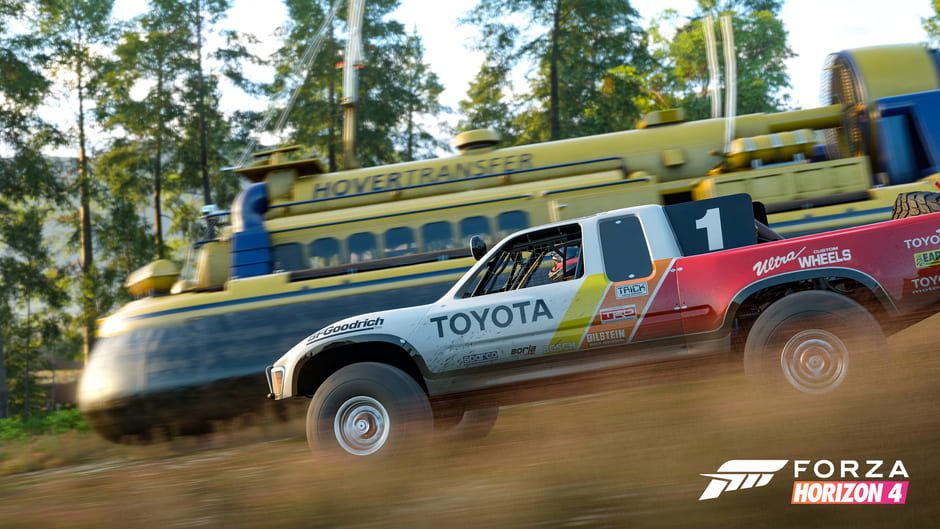 Should you get it?
I know I will keep picking the game up and thrashing around the fantastic world. For me sometimes finding the time to game after a long day at work can be hard. But with FH4 you can turn the Xbox on and away you go for 15 minutes to 4 hours and more. This is a great pickup game. I would recommend this game to anyone who was a fan of any of the previous Forza Horizon games or a fan of the Need for Speed games.If there are some issues, loading screens can take a while sometimes and that can be frustrating particularly when on an online session with friends. Also the car pass is thrown at you every time you turn the game on, this in the new climate of anti-micro transaction world it can get frustrating. Though of all the deals out there, it is a good deal for the avid player.
Game pass
I also recommend this game as a testament to the Xbox game pass which came free day one included in it. I wouldn't be rushing to by an Xbox for just this game but if you are an Xbox owner and you have thought of game pass, this should be your reason to get it.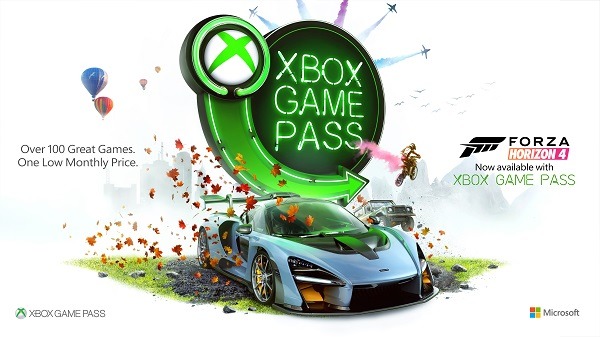 Agree with our Forza Horizon 4 Xbox One Review? Let us know!