Unless you've been in hibernation, you will have heard that one of France's most historic buildings Notre Dame Cathedral was hit by a raging fire which devastated part of the landmark. This upsetting loss will resonate with a mass number of us, but fortunately the repair work has already begun with many pledging funds for the restoration. Ubisoft is already on-board to help by giving away Assassin's Creed Unity free, and in addition have pledged to donate €500,000 to the cause.
If you've played Assassin's Creed Unity you'll know that it features a near exact replica of the untouched Notre Dame Cathedral.
In a recent post on their website Ubisoft said "We want to give everyone the chance to experience the majesty and beauty of Notre-Dame the best way we know how … When we created Assassin's Creed Unity, we developed an even closer connection with this incredible city and its landmarks – one of the most notable elements of the game was the extraordinary recreation of Notre-Dame," They also state that "Video games can enable us to explore places in ways we never could have otherwise imagined. We hope, with this small gesture, we can provide everyone an opportunity to appreciate our virtual homage to this monumental piece of architecture."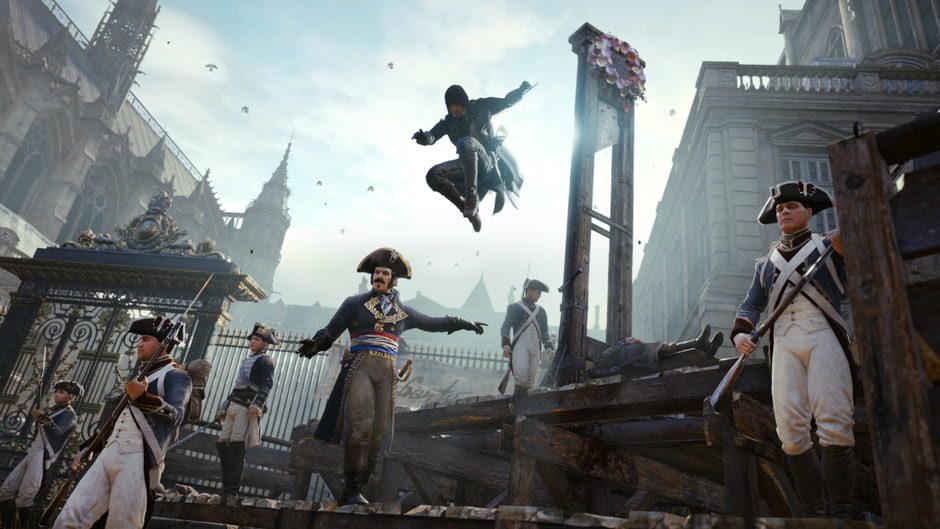 How to get Assassin's Creed Unity free
You'll have a limited time to grab Assassin's Creed Unity free for PC on UPlay, specifically through 25th April (Thursday). Once you've registered for your copy you will have access to it forever – no catches. There's more information on the Ubisoft Notre Dame giveaway page.
Agreed it may be great to get Assassin's Creed Unity free, but more importantly there's been a lot of talk to suggest the landmark featured in Assassin's Creed Unity could actually prove incredibly useful to use during the restoration of the real building. Thanks to how detailed and in-depth the structure is in-game, artists as well as architects will be making use of the model.
It's likely that the right people in Paris will have official access to other means of the church structure, but it goes without saying how awesome it is that a video game's art can truly assist with something this historic.