If like me, you have a lineup of games sitting in your library to complete, this might just be one of the ones you've got so far into, have hit a wall and got stuck. For those players who need a helping hand, fear not, there's now an easy difficulty to play in the Horizon Zero Dawn easy mode!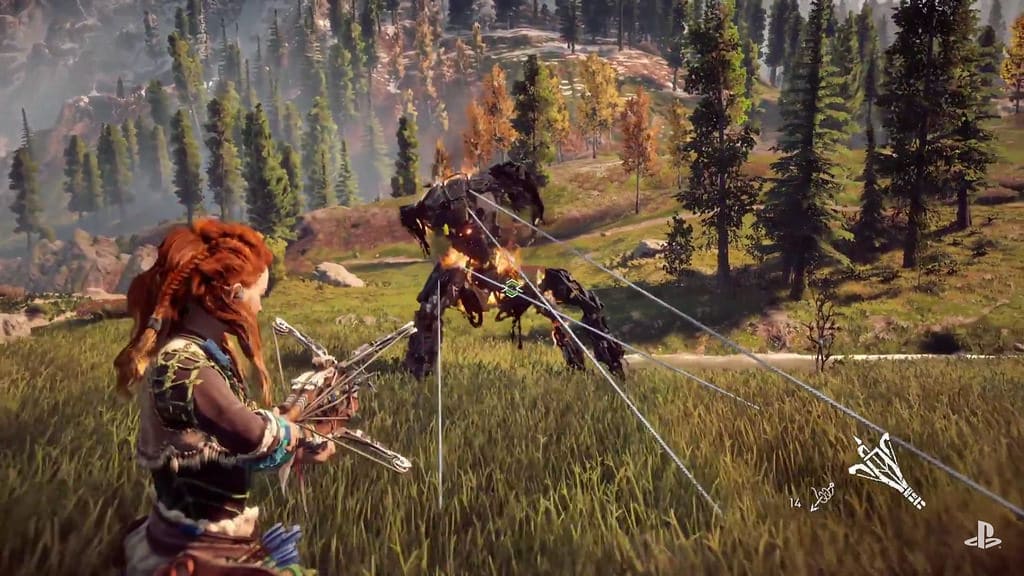 The patch is intended to allow those who want to explore Aloy's world and experience her adventure to do so undeterred by any difficult battles.
As per a blog post on the PlayStation website, the Horizon Zero Dawn story mode is aimed to allow gamers to boost damage to enemies per hit as well as decreasing the total amount of damage an enemy can deal to the player.
The idea of story mode is to enable players looking for a more casual gameplay type to explore the open worlds surrounding Aloy, all without being hindered by enemies looking within the wilds.
This news came a matter of weeks following an announcement from Guerrilla Games  after the implementation of a New Game+ mode and of course an ultra hard difficulty setting for the challengers out there.
There were a few progression type bugs identified prior to the patch release, but these have been ironed out in the 1.32 patch.
Following an announcement at E3 2017, the DLC addition to the original Zero Dawn story named The Frozen Wilds – this is currently tagged with a release of 7th November this year.
Make sure to check out my review of Horizon Zero Dawn if you're yet to play the title.
Personally the Horizon Zero Dawn easy mode sounds as though it may take the challenge out of the game, but if that doesn't bother you too much i'd say go ahead with the easier setting.