Now that the hype of Pokémon Go! Seems as exciting as a Magikarp using splash, Nintendo have taken the bold move to bring the franchise back in a quick attack style to Nintendo Switch consoles, read on for details including the Pokemon Let's Go release date.
Pokemon Go Plus Pokemon Yellow Equals?
You guessed it, combining the modern Pokemon Go app with the 1998 Gameboy classic results in none other than Pokemon Let's Go Eevee and Pokemon Lets Go Pikachu. If like me you were a fan of the original Pokemon games from the nineties (Red/Blue/Yellow) then you'll recall where it all began – in the Pokemon world of Kanto.
With Pokemon Let's Go Pikachu and Eevee players will get to enjoy everything we loved about the mainline games, catching battling, trading, and filling up our Pokedex – of course in a crisp and polished graphical 3D style.
When is the Pokemon Let's Go release date?
Nintendo Switch players will be able to add the game their screens from the Pokemon Let's Go release date of November 16th 2018.
If a large dose of nostalgia in the form of two Pokemon games, combining the mechanics of the Pokemon Go app for mobile devices with the usual gameplay we love from previous Pokemon games sounds good, read on.
You'll wanna catch em all
We're all pretty familiar with how to catch a Pokemon with the most recent Pokemon Go app, flick a Pokeball, land it on target, wait to see if it's a catch. The Nintendo Switch however takes this one fun step further; use the included Joy Con controllers for your Switch to flick a ball at a potential catch, or go the whole mile and get yourself a new piece of tech – the Pokeball Plus.
Here's a bit more about the pokeball Plus: "The Poké Ball Plus features motion controls, lights up with a variety of colors, vibrates, and plays sounds. When catching a Pokémon in the Nintendo Switch games, players will be able to feel it moving within the device. It also does more than function as a controller-using the Poké Ball Plus, players can bring one of their Pokémon from Pokémon: Let's Go, Pikachu! or Pokémon: Let's Go, Eevee! with them as they explore the real world, giving Trainers the opportunity to spend time with favorite Pokémon even when they're not playing the game. Additionally, Trainers can receive a variety of rewards once Pokémon are returned to the Nintendo Switch games."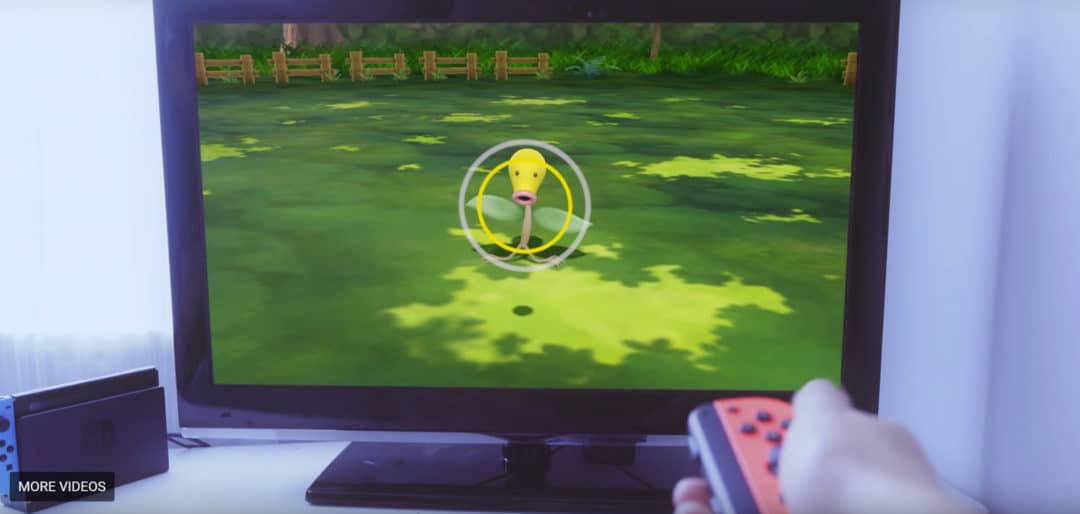 What about my Pokemon Go catches?
Nintendo haven't forgotten about you, they've made it possible to transfer your captured Kanto Pokemon into the new games coming to your Switch console, oh and there's also going to be cooperative play available to take for a spin with friends.
Speaking at the Tokyo reveal event, original developer and Director Junichi states "I wanted to bring the fun of this more intuitive, as well as widely accepted and popular, Pokémon-catching gameplay, right back to the Pokémon main series RPGs,"
"Not only have we managed to make these titles great entry games for those who are new to the Pokémon RPG series, but at the same time really provide a new and fresh experience that fans of the series will enjoy."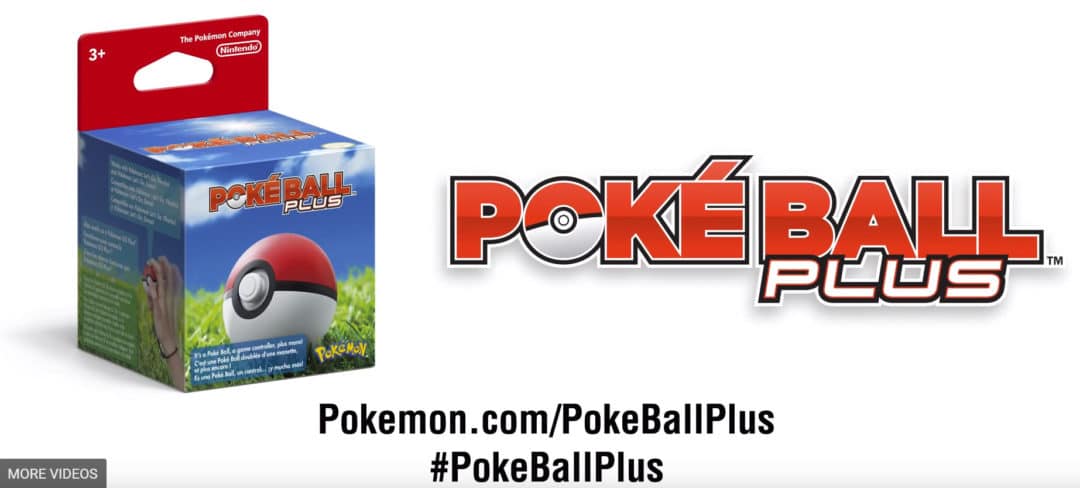 Get to know your Pikachu And Eevee
In both Pokemon Lets Go! titles players will be able to increase their bond with their Pokemon by petting, battling, and interacting with them in a variety of ways – just like Ash and Pikachu on the big screens!
Just can't get enough?
Following the Pokemon Let's Go release date being announced, another little Easter Egg that came from the Tokyo conference was the announcement of Pokemon Quest, a "free-to-start" game that's available right now on Nintendo Switch and coming to smart phones in June 2018.