Pirates have been waiting for the next addition to Sea of thieves for a while now, and it seems like we'll soon be getting more for our hard-earned gold. One of the new features of the SOT Crews of Rage update will allow players to change the appearance of their pirate without losing any progress, seems its more than its Kraken up to be!
SOT Crews of Rage update, here's what to expect
The news of the SOT Crews of Rage update was announced by Rare in a recent Sea of thieves developer video. As the SOT Crews of Rage update trailer pops next week, we've been promised to get further details on what's to come, SOT exec Producer Joe Neate explained. For now, though, a new wave of flammable treasure chests known as Chests of Rage have been teased among the features list.
Introducing Sea of Thieves News! Featuring details about next week's content update, design insights behind the new Chest of Rage and an update on Stitcher Jim's romantic movements from @Captain_Falcore, get ready to be buffeted by a dense wave of information! pic.twitter.com/Dh1ZjEVSbK

— Sea of Thieves (@SeaOfThieves) February 12, 2020
it's not the first time we've seen the realm of Sea of Thieves heating up in the Devil's Roar, and these Chests of Rage are about to get even hotter. Leave a chest unattended and you'll see it start to get hotter, eventually spilling its flames into the surrounding area. In other words, leave these unattended on your ship, and you'll probably have a fire on board to put out! In order to prevent a Chest of Rage from overheating, pirates need to splash water onto the chest to keep it to a suitable temperature while it's in transit to its destination. Quite cleverly, when the SOT Crews of Rage update is introduced, a Chest of Rage cheater prevention technique is being put in place; players who leave the chest on the bottom deck in shallow water will be treated to a boiling pool of water that you'd only find bubbling in the Devil's Roar!
Once the SOT Crews of Rage update arrives, players who fancy some carnage can also speed up the ignition process of a chest by attacking it, essentially allowing pirates to use it on unsuspecting players.
Chest of rage aside, the Pirate Emporium is also getting an update (the in-game Sea of thieves store). Sea of thieves players can, at last, change the overall appearance of their pirate without fear of losing progress. Previously, this meant that pirates could only change their accessories and clothing. It'll cost $1.49 (around £1) or 149 Ancient Coins to purchase a Pirate Appearance Potion which allows players to completely revamp their pirate. Before the SOT Crews of Rage update, players could randomise their pirate rather than creating one from scratch, there were several options to choose from to find that perfect pirate appearance everybody loves (or hates). The randomisation process hasn't changed too much, players can still browse through the many appearances available, meaning you can get rid of the pirate persona that you've had since day one.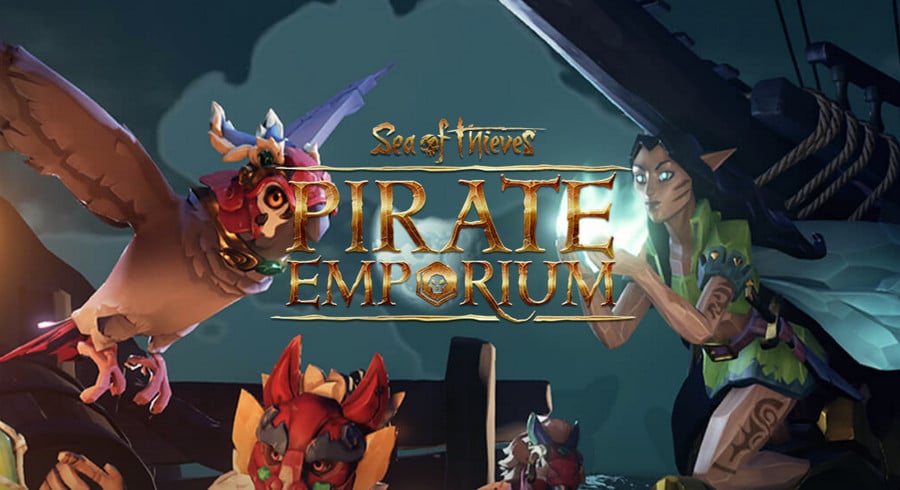 The last addition we know of for the SOT Crews of Rage update is the ability to purchase the Valiant Dawns set of charity sales in the Pirate Emporium. Purchasing these sails will see proceeds going to St. Jude's Children's Hospital. This follows the news that Rare's Noble pathfinder sails brought in a whopping $76,000 for the SpecialEffect charity.
The SOT Crews of Rage update launches next Wednesday, so we'll have more details as the release is unveiled.