The spooky season of 2020 has officially come our way with plenty of big video game events to get you in the haunting mood. Whether it's zombies, ghosts, or pumpkin farming, these games all have something fun to offer for everyone.
Click the quick links below to head straight to a game on our list:
Call of Duty: Warzone/Modern Warfare The Haunting of Verdansk
Starting October 20, you can enter into the world of the classic thrillers The Texas Chainsaw Massacre and SAW with The Haunting of Verdansk. Many Halloween-themed items will be up for grabs including bundles from both films as well as tons of rewards through the Trick or Treat event. If you're down for a good scare, this might be the most frightening in-game event out as Verdansk will have an option for nighttime infiltrations. This, in addition, may include some unwanted individuals lurking around the map you won't want to come into contact with.
Along with that, is the limited-time Zombie Royale mode which brings some new life to the original battle royale. Instead of heading to the Gulag, players will turn undead as a Zombie on the hunt for Syringes. When a player dies, they will drop a syringe. So if you collect two of these Syringes as a Zombie, you'll be dropping back into your Squad for a second chance.
Animal Crossing: New Horizons Halloween Event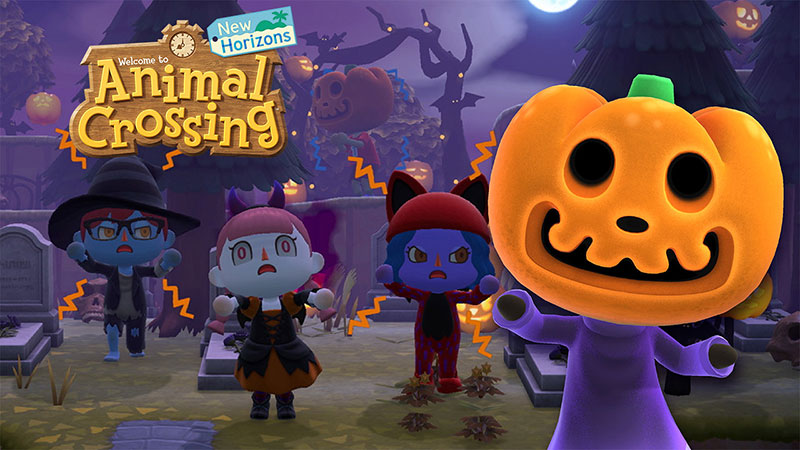 For a less hair-raising experience, take a trip to your Animal Crossing island for it's Halloween update. There you'll be able to grow pumpkins to build pumpkin-based DIY projects, purchase Halloween costumes, and prepare for October 31st by loading up on candy. Once the big night arrives, Jack, the "czar of Halloween" will give you a visit to earn spooky in-game rewards when given candy.
Fortnitemares 2020: Midas' Revenge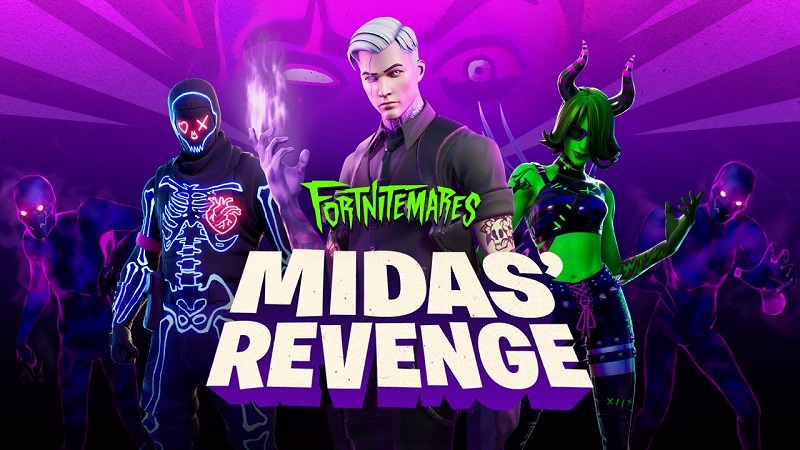 Beginning October 21 until November 3 is Fortnite's Halloween Event of 2020 which introduces new items, Nightmare Royale, and much more. In the new Nightmare Royale mode players will turn into Shadows once eliminated. Then, they will be able to fight the remaining survivors with the help of their special abilities (which even include possessing the body of vehicles).
But not only that, there are also some Halloween-themed weapons added to the map including the Pumpkin Rocket Launcher, Fiend Hunter Crossbow, and a Witch Broom you can ride around on. While messing with all this new content, there are also some challenges to earn spooky rewards like the Smash O'-Lantern Pickaxe, Midas' Shadow Wrap, and more. Then on October 31 at 9PM ET, J Balvin will have a performance called the Afterlife Party which includes the debut of a new song.
Apex Legends Fight or Fright
Starting October 22 to November 3 is the Fight or Fright Event bringing Halloween cosmetics and the Shadow Royale LTM. In this mode, when you die, you will be brought back in "Shadow Form" with a powerful melee attack, enhanced mobility, speed, and infinite lives so you can continue to help your team be the last living squad for the win. Then along with tons of Halloween bundles to purchase, there is a prize track to be able to earn all-new exclusive rewards.
Overwatch Halloween Terror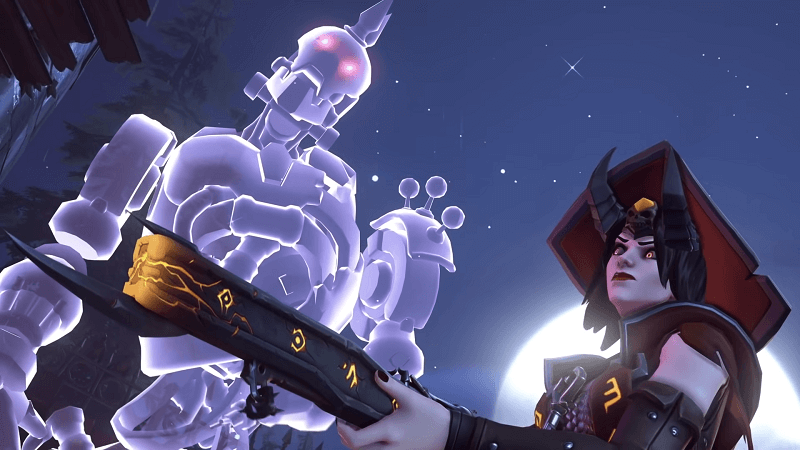 Going from October 13 to November 3, get in on the Halloween Terror with Junkenstein's Revenge to fight off a Zomnic horde, Monster, and more. Plus, earn Halloween-themed skins and more by completing weekly challenges.
Rocket League Haunted Hallows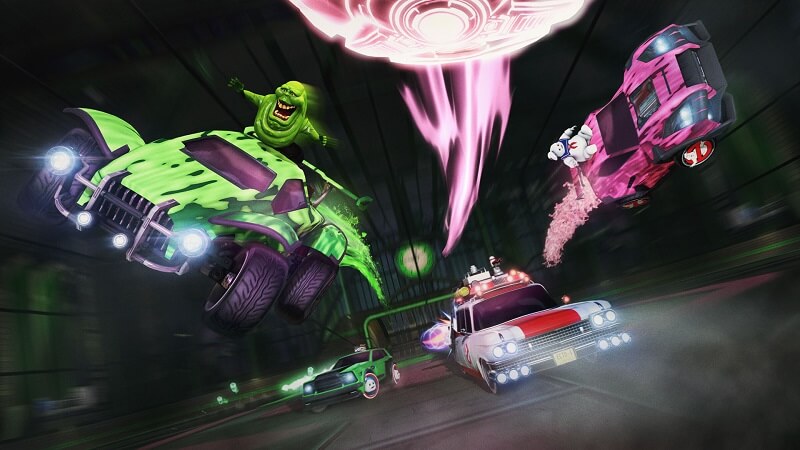 In Rocket League Haunted Hallows, complete Event challenges to earn Ghostbuster-themed items from October 20 to November 2 which includes items like the Ghostbusters Wheels and Player Banner. In addition, play in some eerie maps with a new Haunted Urban Arena for the Haunted Heatseeker LTM and in night maps with Spike Rush.