It goes without saying the Apex Legends has grown substantially since it launched at the beginning of this year, and Respawn Entertainment has plenty of room to grow the game more after Drew McCoy Exec Producer posted news of more significant updates. Seeing the meaty updates coming, players are now asking when the Apex Legends season 2 release date is coming – and it could be sooner than we think.
It sounds as though content updates are going to be less infrequent to that of Battle Royale Fortnite, but McCoy has confirmed that we will see several of the specifics and potentially an Apex Legends season 2 release date at E3 2019.
McCoy states that "a new Battle Pass, a new Legend, something new for the meta, and more" is coming, and it's on the cards for it to be revealed at EA's Play Event which runs towards the start of E3 – you can find more out in our E3 2019 press conference schedule.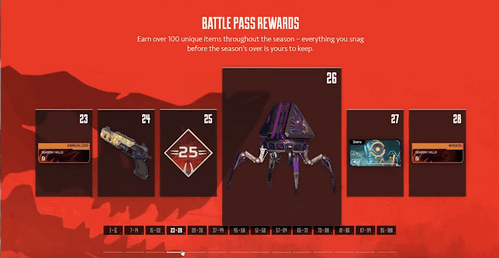 If the Apex Legends season 2 release date does drop at E3 2019, it'll hopefully only be a matter of time before more details on new character Wattson is revealed. Apex Legends season 2 is going to provide "meaningful content" says McCoy – so we could well see some changes to King's Canyon map and more.
Apex Legends season 2 release date aside, moving forward we should be seeing much more open communication about what to expect from the game in terms of what's new and any changes – according to McCoy. It's unlikely to mean everything is revealed of course, as the studio are likely to keep some surprises in store.
McCoy states "We know that, in addition to addressing issues with the game, everyone is hungry for us to add new content," and that "The studio culture that we've worked hard to cultivate, and the health of our team are very important. We take those things into account when we discuss our content roadmap, the production schedule, and the frequency in which we can update the game. Our long-term goal is to ensure Apex Legends always feels alive and thriving, with a focus on quality of content over novelty or speed of release. At the same time, we want to maintain our culture as a development team and avoid crunch that can quickly lead to burnout or worse."
Was there a hidden joust there at Fortnite with that bit saying "novelty or speed"? A post from Polygon states that the additional skins, vehicles and weapons in Fortnite have allegedly led to some low-tier working conditions. Apex Legends will continue to schedule these updates in a large patch rather than constant updates.
So to wrap that up, we should see game specifics along with an Apex Legends season 2 release date at E3 2019. As details are revealed we'll ensure we keep this article updated.