Our big list of games coming out this week is here
Most weeks we have a small amount of games that we'll let you know about, but as we head into the final quarter of 2018 the list has grown significantly. Strap yourself in, grab a drink and check out the games coming out this week.
Big Buck Hunter Arcade
October 16th 2018 – Switch
First up on our list of games coming out this week. Travel around the globe and take down wild game in Whitetail and Moose adventures or try your aiming and speed skills in epic bonus challenges. Play alone or with a friend to compete for the highest score, or try to beat the numerous bonus challenges. The perfect game for the Big Buck hunter fan, with easy to pick up controls that still pack a challenge for experienced players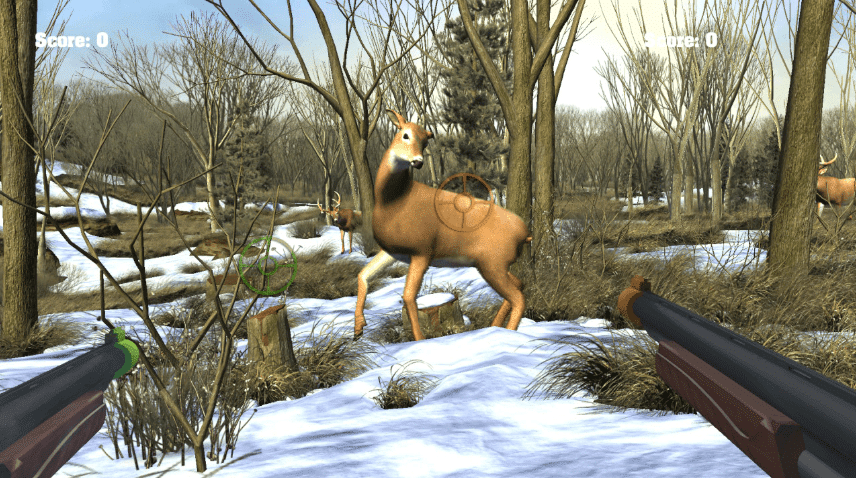 Starlink: Battle for Atlas
October 16th 2018 – PS4, Xbox One and Switch
Starlink: Battle for Atlas is an all-new action-adventure game developed by Ubisoft Toronto. This deep, open-world space saga features Smart Building Technology empowering players to assemble and customise real-world physical starships. Each part attached to the starship appears instantly in-game and players can experiment with different pilot abilities, weapon types, and status effects and unleash devastating combos upon their enemies.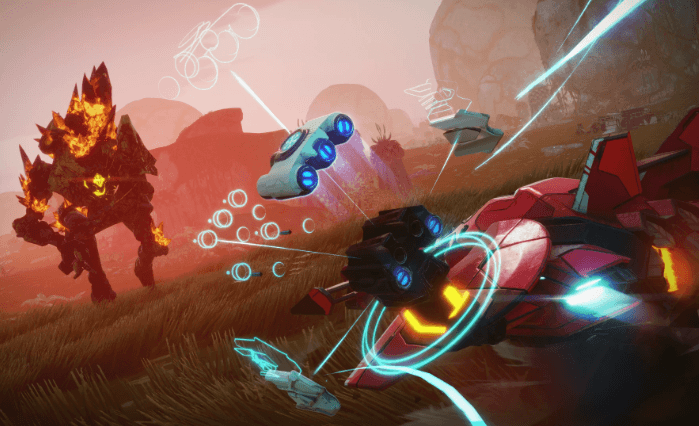 Warriors Orochi 4
October 19th 2018 – PS4, Xbox One and Switch
WARRIORS OROCHI 4 stars heroes from the DYNASTY WARRIORS and SAMURAI WARRIORS series. 170 playable characters, new magic elements and an all new story enhance the latest entry in this exciting tactical action series.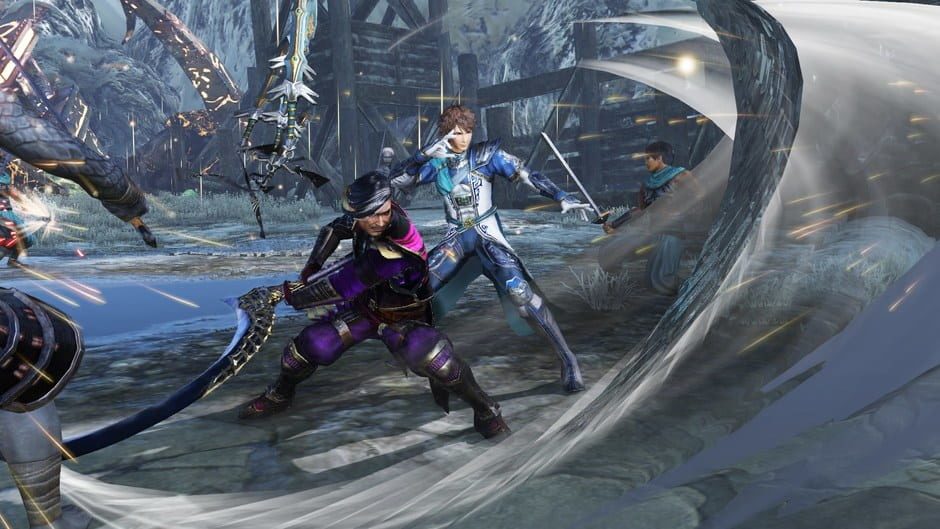 Syberia 3
October 19th 2018 – Switch
Syberia 3 takes you inside an enchanting, mysterious universe full of life for you to explore in 3D. Plunged into the heart of a world inhabited by a cast of interesting characters, you'll discover and experience a fabulous tale as imagined by Benoit Sokal.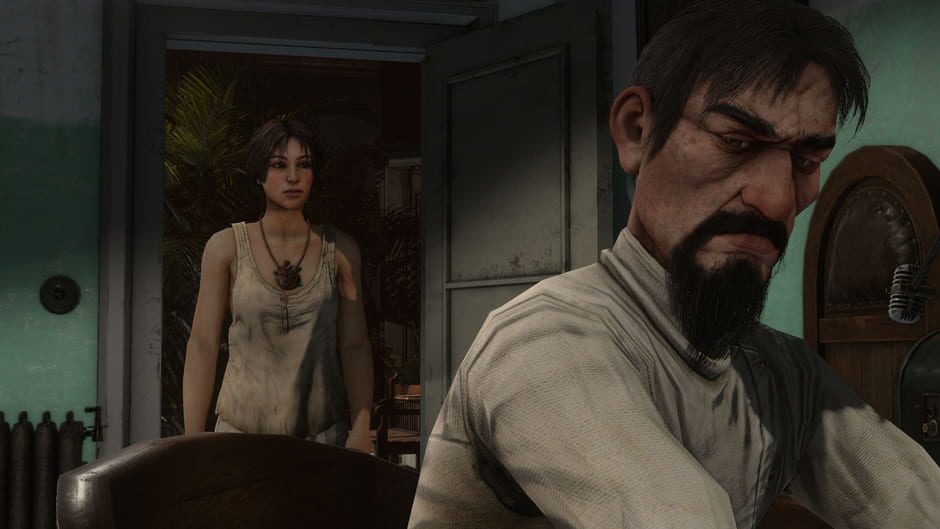 Project High Rise Architect's Edition
October 19th 2018 – PS4, Xbox One and Switch
Your job as the architect and developer is to build world-famous skyscrapers that will be the envy of the entire city, masterpieces of art and engineering. But a skyscraper is more than just steel and glass, it's an intricate ecosystem, full of people that live and work in the building. They become a complex machine that needs your steady hand to keep it running smoothly and efficiently.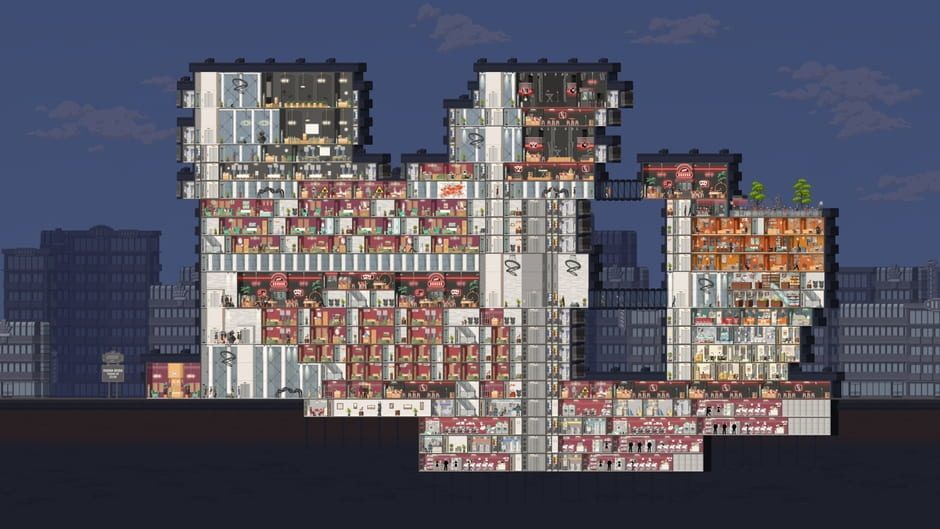 Soul Calibur VI
October 19th 2018 – Ps4 and Xbox One
SOULCALIBUR VI represents the latest entry in the premier weapons-based, head-to-head fighting series and continues the epic struggle of warriors searching for the legendary Soul Swords. Taking place in the 16th century, revisit the events of the original SOULCALIBUR to uncover hidden truths.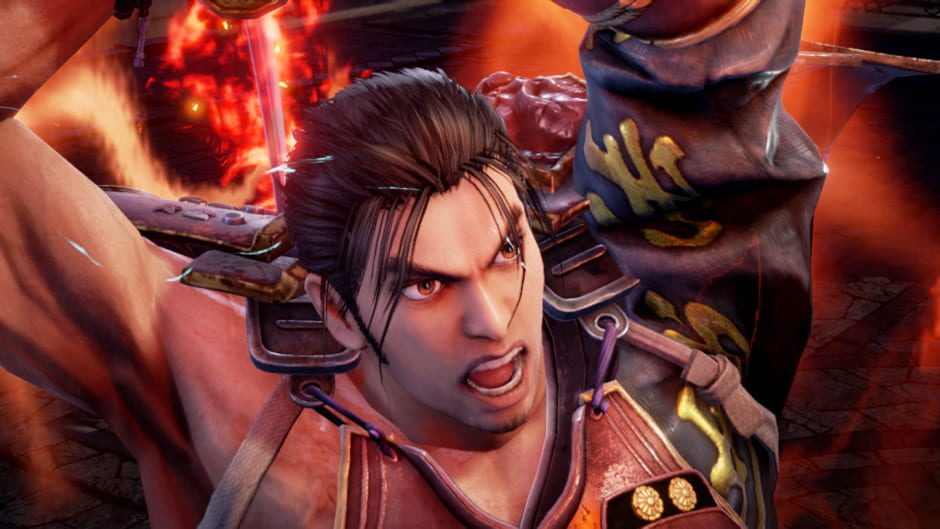 Luigi's Mansion
October 19th 2018 – 3DS
Luigi steps out from the shadow of his brother Mario and into the gloomy shadows of a very haunted house in this, his first-ever starring role. When Luigi learns that he's the proud new owner of a creepy old mansion, he's thrilled. Of course, his feelings immediately shift when his brother, the storied Mario, disappears from the house. Now, you'll have to help Luigi track his brother down, making your way through expansive 3D levels. Each stage is packed with ghosts and ghouls to put you on edge; and you'll be armed with a flashlight and a vacuum cleaner to help you capture your foes. Armed with a flashlight and a customized vacuum cleaner, Luigi must rid the mansion of Boos and ghouls — and find his missing brother to boot!
Crayola Scoot
October 19th 2018 – PS4, Xbox One and Switch
Make your mark in this color-powered trick scooter championship! The crazier your combos, the more color you'll splash on the scootpark – and in Crayola Scoot, color can change the world!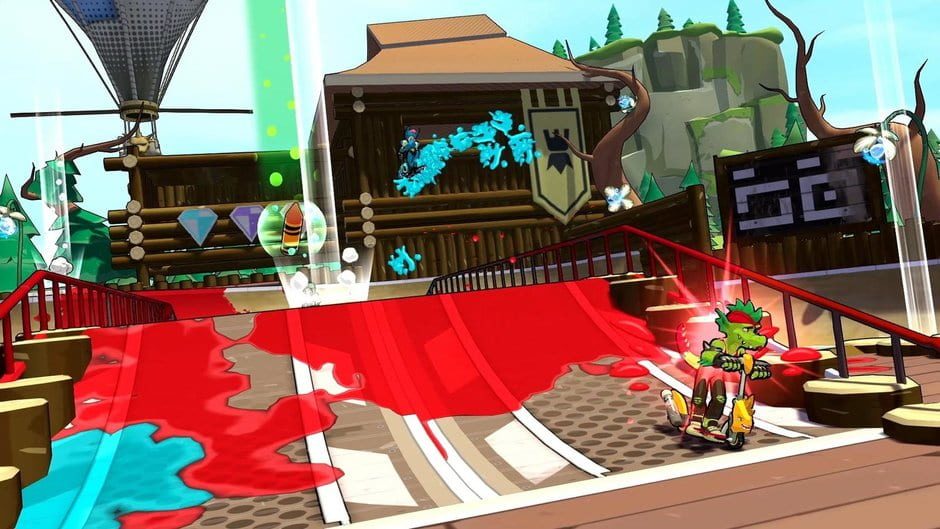 LEGO DC Super-Villains
October 19th 2018 – PS4, Xbox One and Switch
"Embark on an all-new LEGO adventure by becoming the best villain the universe has seen in LEGO DC Super-Villains. For the first time, a LEGO game is giving you the ability to play as a super-villain throughout the game, unleashing mischievous antics and wreak havoc in an action-packed, hilarious story written in collaboration with DC Comics. Set in an expansive, open world experience within the DC Universe, the Justice League has disappeared, leaving Earth's protection to their counterparts from a parallel universe, who have proclaimed themselves as the 'Justice Syndicate'. Sometimes, it takes more than a superhero to get the job done and it's up to the player and a crazed group of misfits to uncover the intentions of Earth's new, strange, wannabe superheroes. Joined by renowned super-villains: The Joker, Harley Quinn, Lex Luthor, Deathstroke, Killer Frost, Sinestro, and countless others from the Injustice League, you'll get to set out on an epic adventure to ensure their villainy remains unrivaled."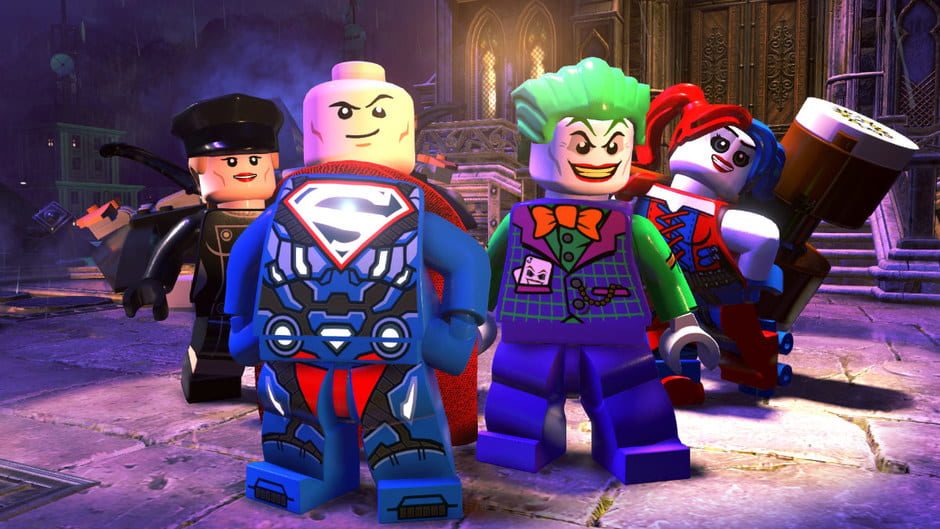 October 19th 2018 – Switch
Moto Racer 4 is racing game you can play on asphalt or dirt.
In a world where freestyle and risk-taking dominate, impose your riding style all around the world. Impress your opponents and win races with class!
Master drifting, wheelies, sharp turns and other techniques to earn a place on the podium!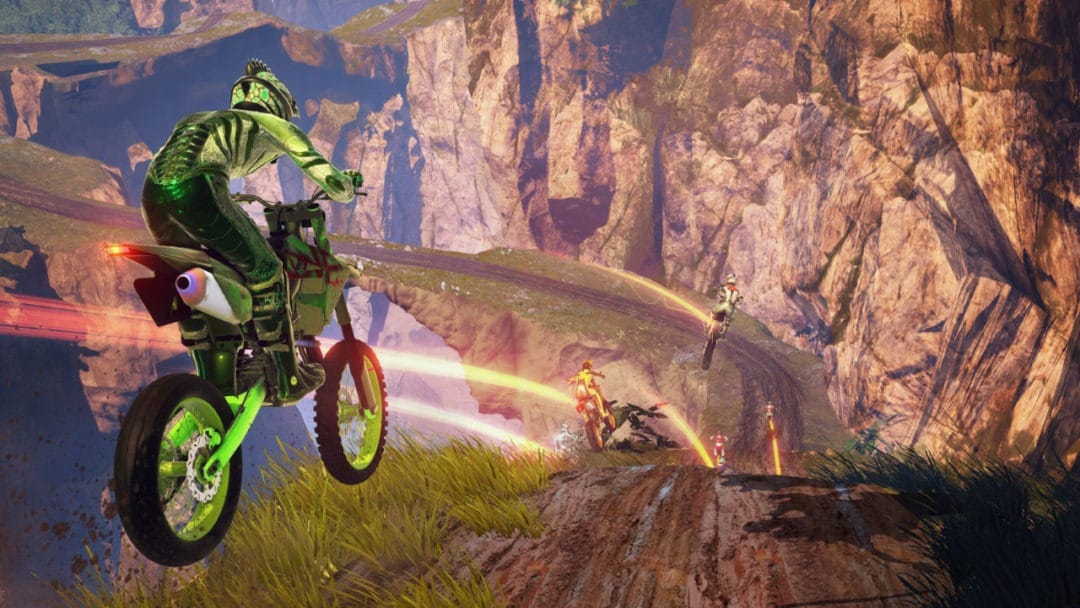 October 19th 2018 – PS4 and Switch
WANTED: Dead AND Alive! Dante, Malice, and Elliot have all been cast as outlaws, and it's up to you to help them clear their names. In a world that wants you both Dead AND Alive, there's no rest for the living and or unliving. Switch between these three unique characters, mastering their movements and attacks, and guiding them further into the story.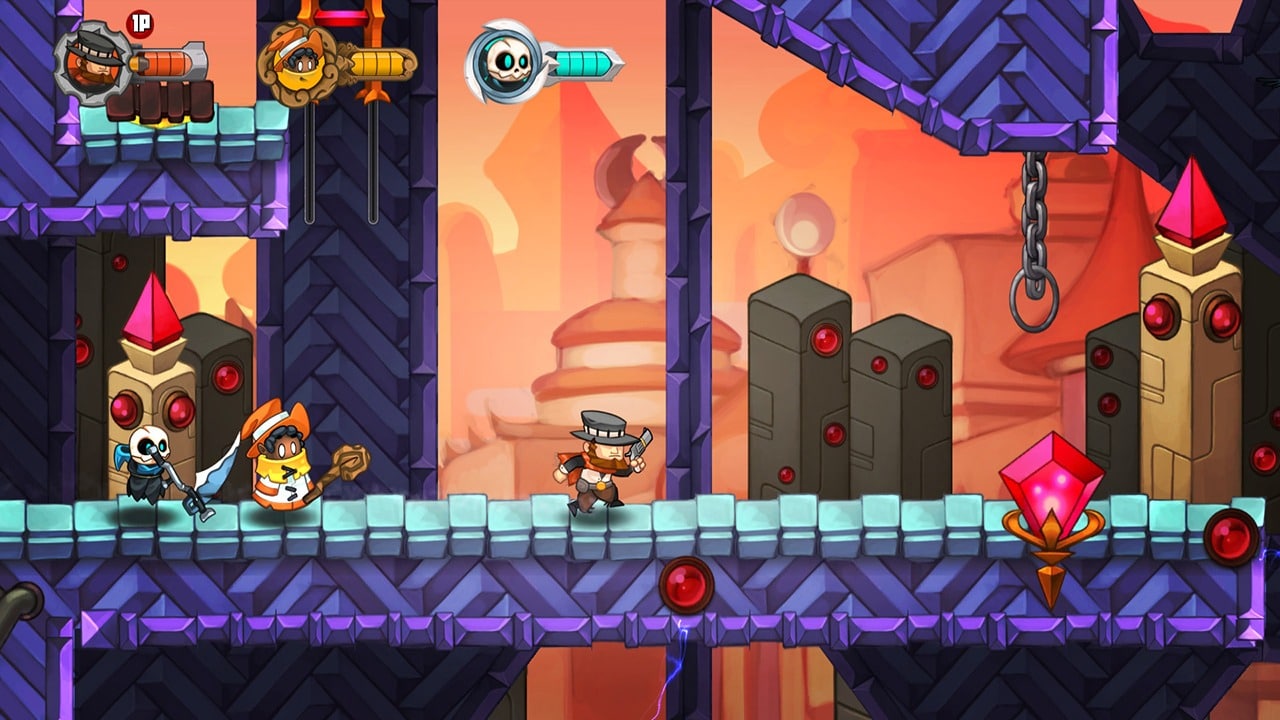 October 19th 2018 – Switch
DARK SOULS: REMASTERED marks the DARK SOULS series debut on a Nintendo platform, and for the first time ever can be played on the go with the unique capabilities of the Nintendo Switch console. This round up as our finale in the list of games coming out this week.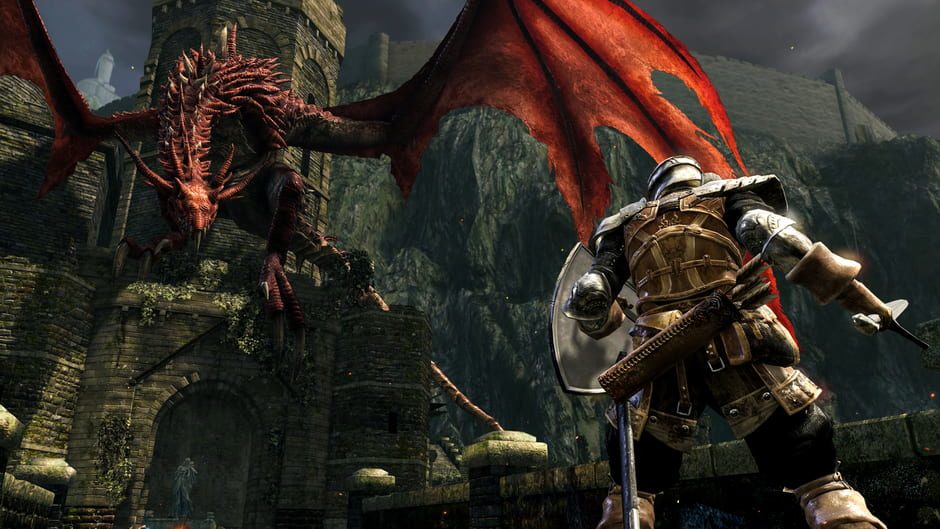 We reckon you'll agree the list was pretty big for games coming out this week, if you're jumping aboard any of them, let us know!