If you've been struggling with completing the Fifa 20 Puzzle Master Squad Building Challenge then you are definitely not alone. You'll come across this challenge once you reach the hybrid category within the League and nation area of the game.
To complete the Fifa 20 Puzzle Master players are required to obtain a total of nine-player nationalities and seven leagues that have 85 chemistry and an 82 overall rating. This can require some extreme figuring out if you're trying to do it alone. Fortunately, we've taken out the hard work with our Fifa 20 Puzzle Master guide, and we also show you the way of completing the SBC on a budget, saving you plenty of cash to splash in other Fifa 20 areas.
Fifa 20 Puzzle Master completion steps
In order to be successful in solving the Fifa 20 Puzzle Master SBC, you'll need to hit a range of requirements. Do it right though and you'll be rewarded with a Mega Pack, and it's probably because of this reward that EA has made one of the earliest challenges one of the hardest to complete. To smash through this SBC you will need to rinse through a big amount of coins, even more so than other challenges such as Falcao, Pizzi and Ruffier.
One of the other requirements to get anywhere near completing the Fifa 20 Puzzle Master challenge is having a plyer Loyalty, and lucky for you we also have a Fifa 20 Loyalty glitch guide to help speed up those Loyalty earnings. Below we've detailed every player to use to polish off the Fifa 20 Puzzle Master challenge, along with their price.
The list of players below equates to a total of 17,750 Fifa coins, which we've found is one of the cheapest ways to complete the challenge.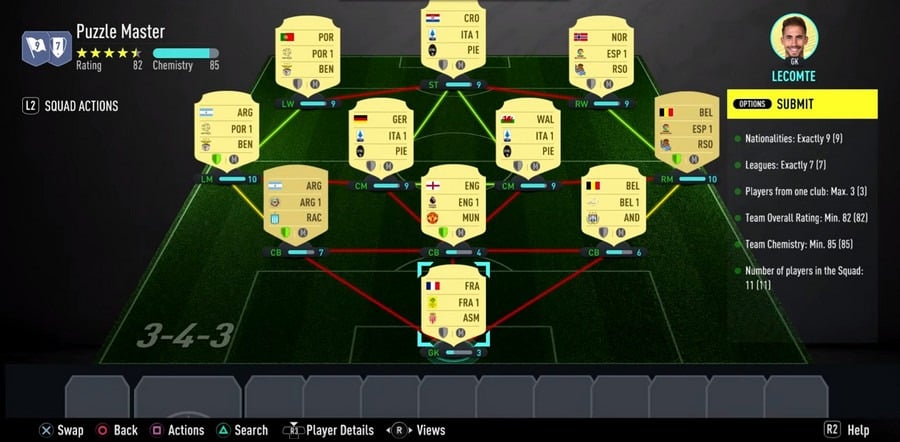 GK: B. Lecomte [France] – 1,000 coins
CB: V. Kompany [Belgium] – 2,300 coins
CB: H. Maguire [England] – 1,700 coins
CB: L. Sigali [Argentina] – 500 coins
RM: A.Januzaj [Belgium] – 750 coins
CM: A. Ramsey [Wales] – 1,900 coins
CM: S. Khedira [Germany] – 2,200 coins
LM: F. Cervi [Argentina] – 1,100 coins
RW: M. Odegard [Norway] – 2,300 coins
ST: M. Mandzukic [Croatia] – 2,600 coins
LW: Rafa [Portugal] – 1,400 coins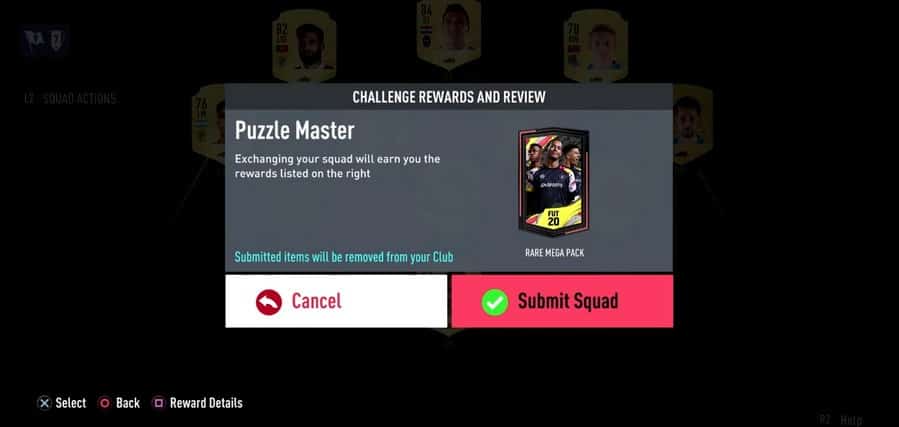 Please bear in mind that Fifa Ultimate Team player prices fluctuate massively, so while we've provided the above as the cheapest Fifa 20 Puzzle Master solution it may have changed since the time of writing. To check the most up to date player prices please visit FutBin and search for your chosen players.