With the release of Injustice 2 less than a month away (May 19th) we got our hands on a copy of Injustice Gods Among Us to help you decide whether or not the sequel is worth getting.
Enjoy the tutorial – it may take a while!
When you start the game it's generally a good idea to give the tutorial a play-through if you're not used to fighting style games. I have to say though, I have NEVER seen so many different combinations of controls!
There were times during the tutorial where I actually struggled with some of the moves, managed to complete it but in all honesty i forgot 3/4 of the moves afterwards!
All I know is the basics, and need-to-know special moves which is currently keeping me in good stead!
Every DC character you could ask for
There's a fairly decent list of playable characters with their own story to say the least, to name a minuscule amount you have everyone from Batman, The Flash, and Aquaman, to Killer Frost, The Green Arrow and Lex Luthor.
Fight wagers and moves
Throughout each fight, both characters build up their wager bar, in doing so you or your opponent can trigger a wager betting an allotted amount, in doing so this will result in a health boost for one player and a potential health loss for the opponent.
Every playable character has their own set of moves, and along with that comes a special attack – check out the video below to see some of Deathstroke's special attacks in motion.
Star Labs missions
If you've completed story mode or simply fancy a break to try something different, then the Star Labs mode is just what the doctor ordered. These missions (and there are plenty of them) which combine a mix of minigames, battles with NPC's, stealth, and button combinations.
Each character has 10 missions and the goal is to collect all available stars.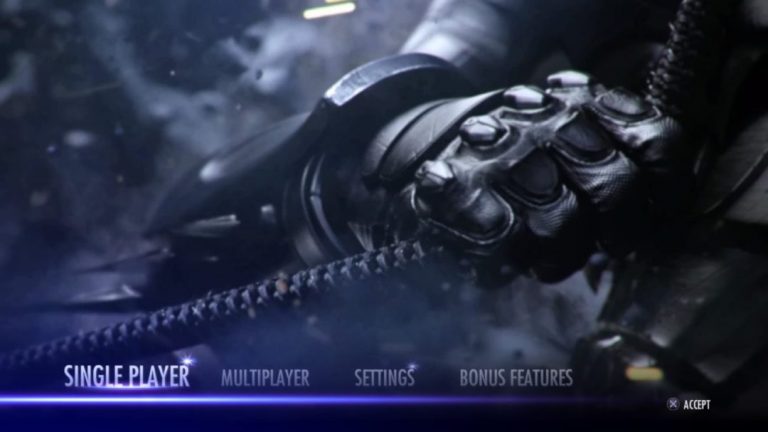 Multiplayer fights
If you've cleared story mode, all the Star Labs missions, and your achievements list is pretty full, then why not give multiplayer a try to see if you know your stuff. There is a local multiplayer option as well as online so make sure you've got a PSN account!
Mini games
What is great about Injustice in comparison to games like Street Fighter or Tekken is the fact that it's not just one fight after another, staying in the same average arena which can often get a little boring.
Throughout the story you'll have various cutscenes which fade into another fight, but with a lot of them they'll begin with a mini game. Mini games utilise the PlayStation Dualshock Controller Trackpad requiring you to complete a series of directional sequences by swiping the sensor – this results in keeping your foe away from you. The Green Arrow mini game for example begins with Grundy coming towards you and having to complete a sequence to fire arrows at him. Mess up on a sequence and the mini game ends early.
Star struck Gaming rates 8.5/10
Overall an awesome fighting game with plenty of twists to your average fighter, I'm counting the days til the Injustice 2 launch!