Hi Star Struck Gaming fans, we come to you with some potentially awesome news which we pray to the almighty gamer of the digital universe is true. With a shock ownership change we may be seeing a TimeSplitters new game released – we hope.
Rewind the clock
Do you remember a little gem called TimeSplitters on PlayStation 2? The hours of multiplayer shooting the gorgeous cartoon graphics and the brilliant characters? If you do this will blow your mind, if you don't….well it should still get you very excited.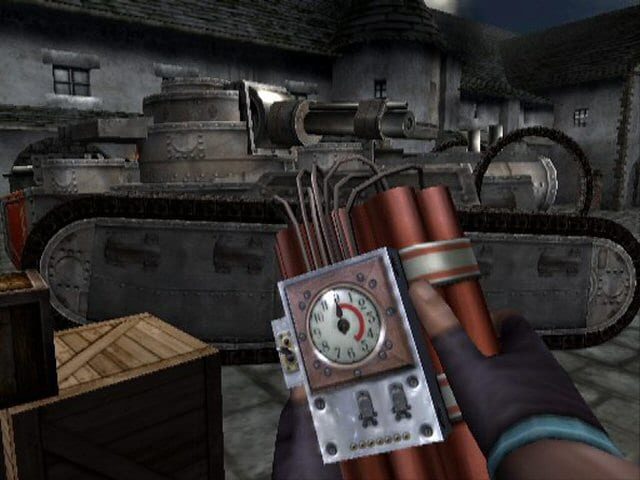 A strategic takeover?
It appears THQ Nordic have acquired the rights to the IP meaning a TimeSplitters new game could be soon in development
And the fact that the team that have acquired the rights are massive TimeSplitters fans so we should be treated to a game that has love and respect poured in to it ( lf it happens).
In a statement from Klemens Kundratitz (Kock boss of media) "We are hugely excited to have acquired Timesplitters," . "The original games gave fans a massive content offer and provided a pure and genuinely fun arcade shooter experience".
"We have many fans of the Timesplitters series among our own staff who are passionate about creating a product that will thrill todays gaming audience."
So after a decade and numerous false starts we could be enjoying a 4k online multiplayer madness of a TimeSplitters new game, never mind your WW1 and WW2 shooters, manic cartoon mayhem is what needed and a new generation of gamers could be introduced to.it shortly.
A TimeSplitters new game – next steps
We will keep you updated as best we can Star Struck Gaming followers on any future announcements. I'm now off to dig out my Ps2 and throw in a copy of TimeSplitters to warm up and brush up the skills, so until next time fans shut your door, draw your curtains and keep gaming.
Keep an eye on our home page where we'll update this article first.