There's not much longer to wait until Gears 5 releases, and it's not too late to pick up and epic accessory to bring in to your game. The Kait Gears 5 controller has now been discounted across the board by a tenner, and Amazon has them in stock for next day delivery for Prime members. The controller is available now on Amazon for £64.99 and considering it only appeared online on August 20th, it's great to see it discounted already. We've got a few more days (at the time of writing) until Gears 5 releases, so it's not a bad idea to get it delivered before then.
Kait Gears 5 controller in detail
So what exactly are you getting for your money with the Kait Gears 5 controller? Well apart from this design being a one-off limited-edition, you'll notice the controller has cracked ice similar to what the most recent trailer showcased. The front side of the controller has a metallic look like it's covered in snow and it blends in with a frosty grey front-panel. The menu and views buttons have a yellowish tinge which complements the icy feel of the controller, with the base layer of the analogue sticks in blue. The same blue as the sticks are used on the rear triggers of the controller, and the backplate of the pad is a slip-free rubber, perfect for those sweaty palm moments we'll surely experience. The Kait Gears 5 controller finishes with a sexy-looking Locust Symbol which is what Kait wears on her necklace.
In addition to the design, you'll also benefit from an exclusive Kait skin which you can make use of in multiplayer mode.
If you're loving the design of the Kait Gears 5 controller, there is also an external hard drive and control charging dock in the same design.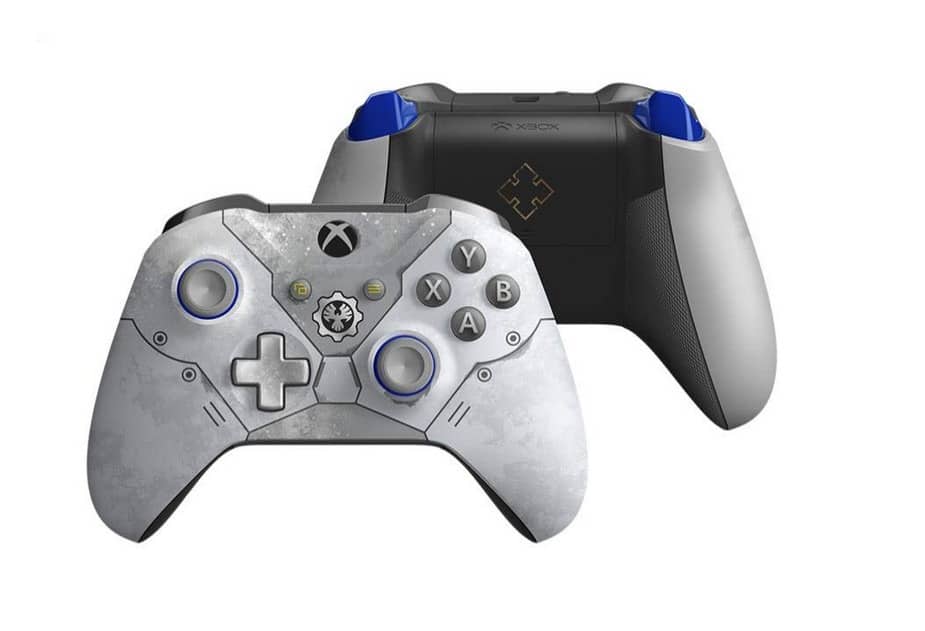 Are you still on the fence about the Kait Gears 5 controller as you're keeping Xbox Project Scarlett in mind? Fear not! Microsoft has already confirmed that Project Scarlett will support Xbox One controllers from day one, so there's no stopping you!
If you haven't already, check out the Gears 5 achievements list to see what challenges you'll be up against!
Star Struck Gaming is a participant in the Amazon Services LLC Associates Program, an affiliate advertising program designed to provide a means for sites to earn advertising fees by advertising and linking to amazon.co.uk