At last a confirmed release date for Red Dead redemption 2, we've all thought this on more than one occasion so we'll take the 'confirmed' release date of October 26th with a pinch of salt until nearer the time. Either way it's a lot longer of a wait than most gamers had hoped for.
Set before the events of the original Red dead redemption, Red Dead redemption 2 follows the events of Arthur Morgan, a new character taking the spotlight along with the return of the Van der Linde gang – who were the gang players got to know in the first Red Dead Redemption game.
Players of Red Dead 1 will recall several locations throughout the second game but the game will have a focus on the northern part of the wild west map, so you can be sure you'll be getting something entirely new.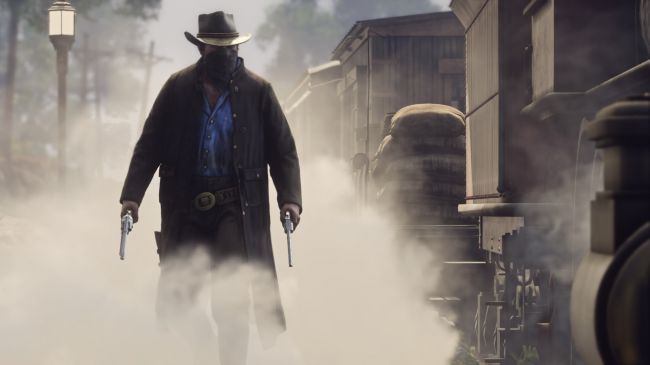 In a statement that was communicated yesterday afternoon, Rockstar reached out to their fans by apologising with the following statement:
"Dear All,
We are excited to announce that Red Dead Redemption 2 will be released on October 26th 2018. We apologise to everyone disappointed by this delay. While we had hoped to have the game out sooner, we require a little extra time for polish.
We sincerely thank you for your patience and hope that when you get to play the game, you will agree the wait will have been worth it. In the meantime, please check out these screenshots from the game. We look forward to sharing a lot more information with you in the coming weeks.
With thanks, Rockstar Games"
Keep your eyes on our Red Dead redemption 2 news section to find out about any updates related to the game before it's release.