It's time to lay dust off your surgical gowns, shine your shoes, and sterilise your equipment. At the end of this year you'll need to take the role of a medical tailor as the not for the faint-hearted Surgeon Simulator CPR game makes its way to Switch.
Will Surgeon Simulator CPR actually be in VR?
The straight answer is no, Surgeon Simulator VR was for PS4 and PC owners with a virtual reality headset (PSVR/HTC VIVE/Oculus) and with the Switch being a console without those capabilities the developers instead have focused on bring that VR experience to your handheld to give you the closest thing to reality – personally I'm not too keen on the idea of actually messing with patient's insides! But in short the Switch port is set to be named Surgeon Simulator CPR.
It's been five years, why now?
Bossa Studios developed the game five years ago (yep times flies when you're messing with organs) and in celebration of that five year anniversary the team behind the original Surgeon Simulator VR title think it's a great idea to bring those puzzlingly awkward controls onto Nintendo Switch screens for all to enjoy.
In with the new, keeping the old transplants…
Even though its not going to be a VR title the game is set to include a lot of concepts to bring you closer to the action of some of the most challenging surgical procedures (teeth and eye procedures to name a couple). The game will play in full HD and will also support rumble for when you catch a nerve on a patient, along with the ability to try your luck at an alien autopsy!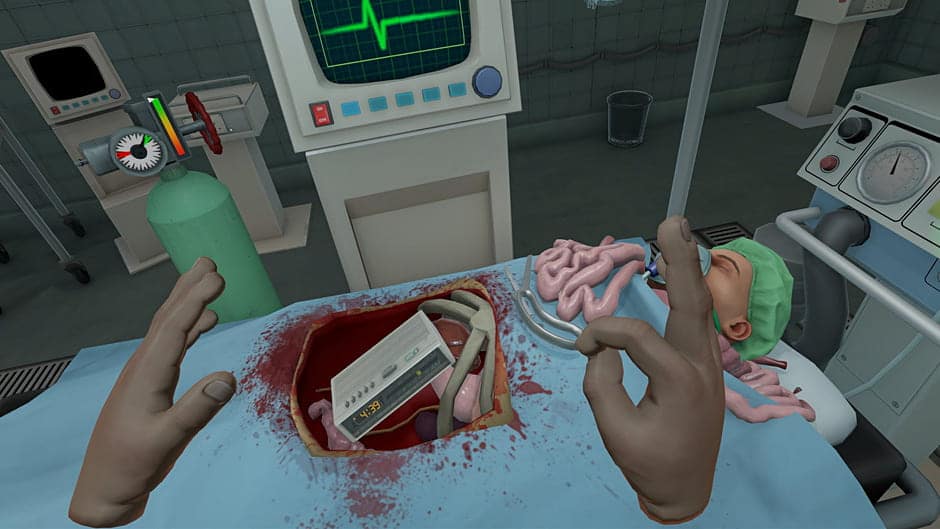 A new feature also confirmed is the ability to use co-op play with a friend, you're out and about with a mate and you both fancy working your magic on a heart transplant – no problem. Hand a joy-con to your friend and cut away!