With the 18th January drawing nearer and nearer, I for one am looking forward to taking Metal Gear survive for it's very first spin. Although I must confess with it being on Xbox One, PS4 as well as PC I'm really struggling to decide which platform I'm going to get it on. With the Phantom Pain free on PS Plus a few months back I think I may go back to MGS' original route and stick with getting it on a PlayStation console.
How do I get involved, I can't see anywhere to signup!
If you've found yourself asking the same question as above, don't worry I asked myself the exact same thing. I initially checked out the Metal gear Survive web page  and although it gives details of the beta I couldn't actually find anywhere to get signed up. I asked on the Metal gear survive, Konami UK and Konami Europe Twitter pages but no one came back to me. I then contacted Konami HQ in Windsor (just around the corner from Star Struck Gaming and even they didn't know the answer.
Finally I went via MGS Official on Twitter who sent me a response stating that this is an open beta and no sign up is required – awesome.
The details are still a little vague, so I'll be keeping an eye out for an announcement closer to the time, but my guess is that something will go live allowing you to download the game demo to your chosen platform.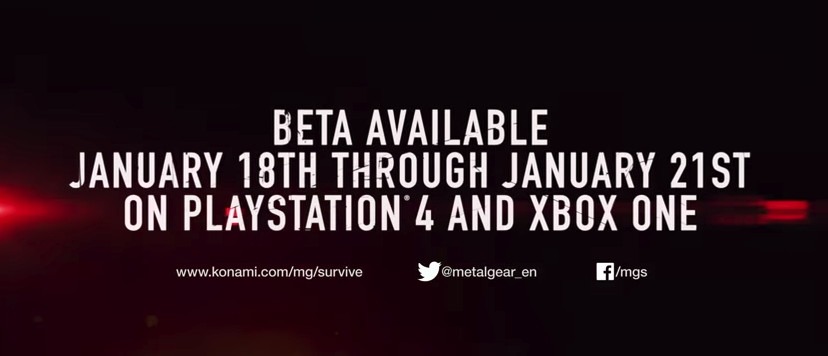 What's in the beta?
Although this is a beta and effectively a demo version of the game, players will get to experience three missions and two maps, not forgetting the ability to try your luck at the game's co-op mode. Although game saved data won't be carried over when you get the full game, it has been noted by Konami that beta players will get a number of bonus goodies when they come to play the full game that are unavailable to those who've not participated.
You'll be able to play the beta from Jan 18th through to Jan 21st so make sure you have a reminder set so you don't miss out.
PS4 players don't require a PlayStation Plus membership but Xbox owners will need an Xbox Live Gold subscription – not sure why it's different of course!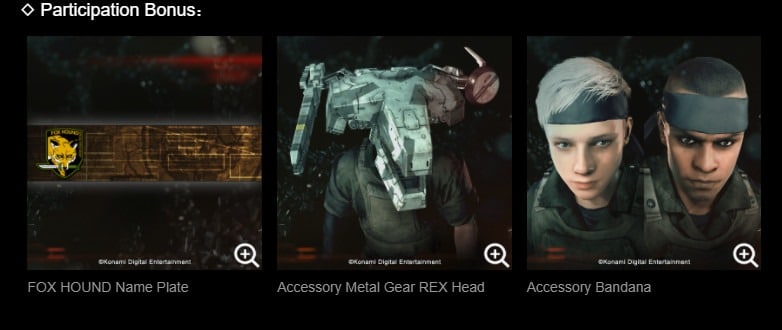 When can I get the full game?
The full game is available to preorder and will be available in the UK and the rest of Europe on February 22nd, North America will get theirs a couple of days earlier on Feb 20th.
Did somebody say new footage?
Yep you read that right, Konami have released some new footage, although only 6 minutes long, it gives us a feel for what we're about to unleash on our PCs and consoles.
When more info is released, keep your eye our Twitter and Facebook pages for