new games out this week (November 6th – 9th 2018)
There are a host of various new games out this week, and it seems like there's something here for everybody. With last week's game announcements being fairly quiet, we're starting to see a shift in the list getting hotter.
Carnival Games
November 6th – Switch
First up on our list of new games out this week. With both fan-favourite and brand-new mini-games all in one package, Carnival Games offers fun for everyone and can be played alone or with up to three others. Hit home runs, pile the highest stack of cakes, and take your horse to the finish line. 20 total mini-games will have you and your friends stepping right up to win again and again!
GRIP
November 6th – Switch, PS4, Xbox One and PC
GRIP is a high octane, hardcore combat racer, packing ferocious speed and armed to the teeth with heavy weapons.
Evolved from the age of street racing, the world of GRIP is brutal and cut-throat to the core. To win the race is never enough, greatness comes from the journey and the trail of merciless destruction you unleash upon your rivals along the way.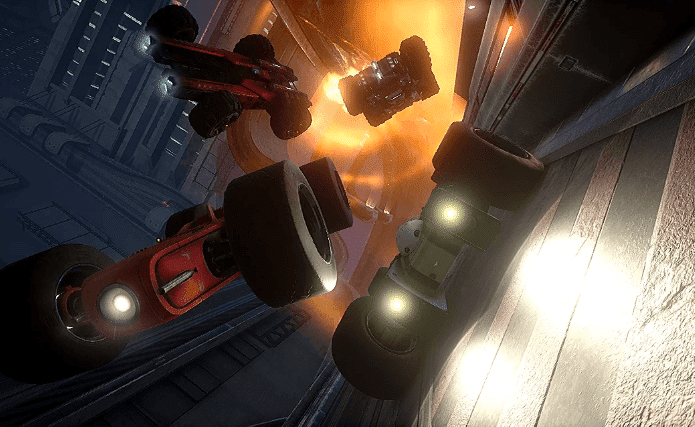 Ride 3
November 8th – Switch – PS4, Xbox One and PC
RIDE 3 has a whole new heart and a completely revised experience: whilst maintaining the identity of the series, this title brings a bunch of new features and elements that will let you feel the adrenaline like a real rider.
RIDE 3 is the ultimate motorbike encyclopedia, a realistic and adrenalin-packed title with more than 230 bikes dedicated to racing fans.
Hitman 2 Gold Edition
November 9th – PS4 and Xbox One
Travel the globe and track your targets across exotic sandbox locations in HITMAN 2. From sun-drenched streets to dark and dangerous rainforests, nowhere is safe from the world's most creative assassin, Agent 47 in the ultimate spy thriller story.
The Sims 4: Get Famous
November 9th – PC
Reach for the stars and rise to celebrity status with The Sims™ 4 Get Famous. Build your stardom as you pursue an acting career, become an A-lister, and guide your Sims down the unpredictable path to fame.
Minecraft Story Mode – Season 2
November 9th – Switch
Minecraft: Story Mode – Season Two continues Jesse's saga in a five-part, narrative-driven, episodic game series developed by Telltale in collaboration with Mojang and members of the Minecraft community. Though players' choices from the first season will carry over into season two, this new season will be accessible to both returning fans and newcomers alike. This second season will also include Telltale's unique multiplayer 'Crowd Play' feature, which allows friends and family to engage with the adventure together by helping to decide the direction of the story from any mobile device with an online connection.
NBA 2K Playgrounds 2
November 9th – PS4, Xbox One and Switch
NBA arcade action is back with NBA 2K Playgrounds 2! The sequel to the original smash hit takes street balling to the next level with a massive roster of current and retired NBA players, improved online matchmaking with dedicated servers, four-player online matches, three-point contests, new playgrounds, custom matches, and more! Pick your team, get ready to jam, and Ball Without Limits!
Moonlighter
November 9th – PS4 and Switch
During an archeological excavation – a set of Gates were discovered. People quickly realized that these ancient passages lead to different realms and dimensions.
Did you order any of the new games out this week? We'd love to know!