Update***
We now know that Xbox One keyboard and mouse functionality is going to be available next week, Microsoft announced at its X018 event this weekend. First among the supported games are Fortnite, followed by Warframe, Bomber Crew, Deep Rock Galactic, Strange Brigade, Vermintide 2, War Thunder and X-Morph Defense which will get support later in November.
---
If you're an Xbox gamer and a fan of the good and trusty WASD keyboard strikes then, like me, you've probably wondered if you could use a mouse or keyboard for game like Jurassic World: Evolution. Until now, you'll have trawled pages upon pages of Google to find the same useful answer; it's not available for many games yet but it's coming soon. Great. Xbox One keyboard and mouse functionality is coming though!
That green light, the one we love
As per the norm, Xbox One keyboard and mouse support was made possible for games the unofficial way by modders. Now though it seems Microsoft have given the go ahead to make this feature something more solid, and of course more official.
The news came from an episode of Inside Xbox which last night explained that Microsoft are about to "enable mouse and keyboard support for select Xbox Insiders in the coming weeks".
Those who weren't a user of the unofficial mod would have to rely on using an Xbox One controller for games like overhead RTS titles, those who've been there will know how much easier this would be with the support of Xbox One keyboard and mouse functionality. Traversing across terrain, selecting multiple buildings, structures, dinosaurs or soldiers, we all have a game in mind that could have been that bit easier to control. The good news is the Xbox One keyboard and mouse functionality is going to be something real.
What does that mean for games devs?
In reality, the support for some games may prove difficult to implement if they've been around a while but the rewards will be greater. Although I'm no developer so what do I know?
The first game that is going to be put to the test is going to be Warframe. The Xbox One keyboard and mouse support won't come straight away to every game, you'll need to keep your eyes on the Xbox website to begin with to see where the functionality has been added.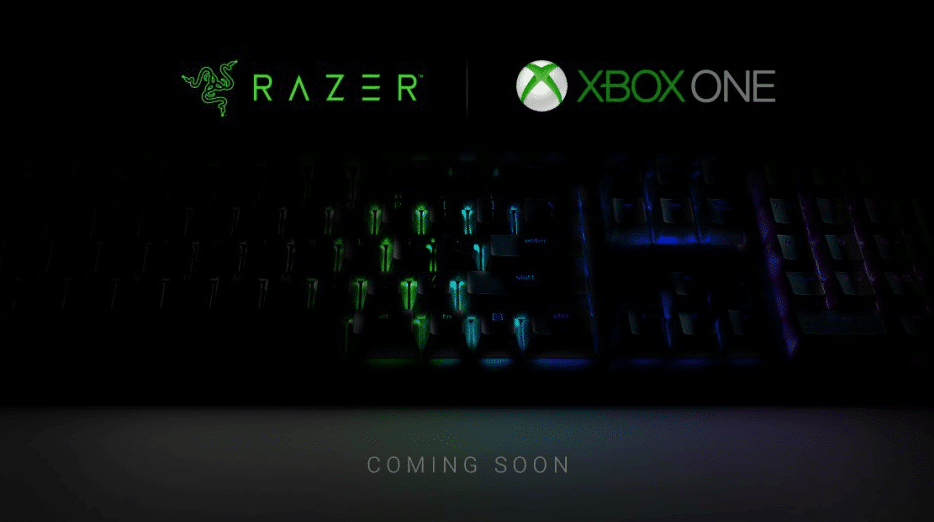 According to Microsoft, pretty much any wired keyboard and mouse will do nicely with the new feature, although Razer and Microsoft are teaming up to create a cross-brand of hardware specifically for this new feature. More details will be revealed in the Inside Xbox feed on November 10th. This announcement should hopefully also include the next list of games taking on the feature.