Do you remember E3 last year when the Last of us Part II was revealed, at which point the details of a release date were pretty sparse? Well not much has changed in relation to Naughty Dog's The Last of Us 2 release date, that is until a recent leak has given us some hope.
Fans of the previous PlayStation exclusive are hugely anticipating its release, and thanks to a Peruvian retailer specialising in gaming called LawGamers some promotional material has recently emerged.
Of course much like any game leak, any avid gamer needs to take this news with the finest pinch of salt – a leak or a rumour is never set in stone.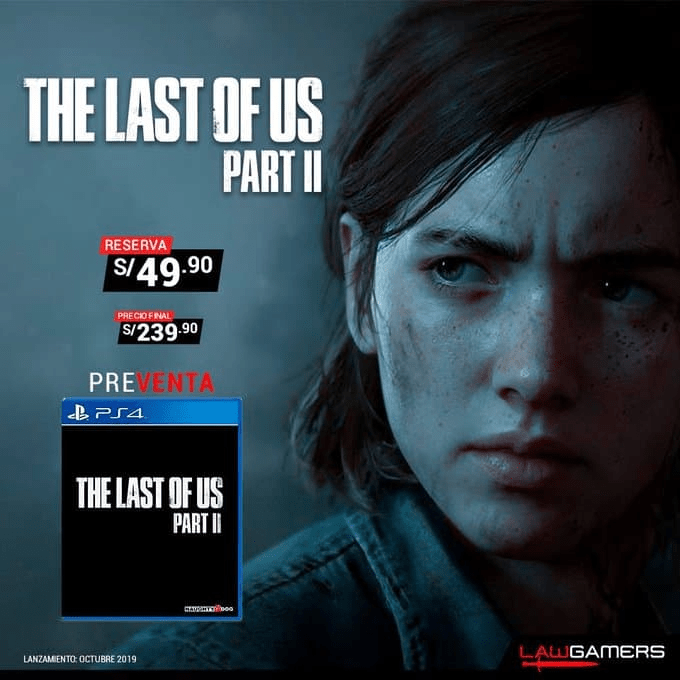 Don't go opening your wallet for a pre-order just yet, there isn't much point until Naughty Dog or Sony make an official announcement. Sony very recently put together a private press conference which was to discuss the specifics on titles coming out, so there's a very good chance The Last of Us 2 release date could head for October 2019.
Much like an itch you just can't scratch, this rumour isn't going away just yet. Among this years PlayStation release lineup is Death Stranding and Ghost of Tsushima, and with the Last of Us Part II it's not difficult to say the game will triumph over the other releases. It isn't too surprising with the rumours coming out of the woodwork when there is so much mention of a 2019 The Last of Us 2 release date.
Following the Destination PlayStation Event held by Sony, sure there's a real chance the retailer in question sprung this leak off the back of that, but if it has some validity it's often not long before a games dev (Naughty Dog) gives us something more concrete.
Over to you, do you think we'll be seeing an official announce soon? Let us know!