It looks like 2019 is set to hold some great games, in addition to some interesting looking gaming movies. Since it was revealed last year, Detective Pikachu has received mixed feedback from fans. With the Detective Pikachu trailer 2 reveal it seems that fans might turn their heads into a positive light – the movie is looking a little awesome to say the least.
OK hands up that the Detective Pikachu trailer 2 doesn't give us too much more than we already knew, on the flip side though it does show us a little more about what the movie plot has on offer.
What the trailers so far have given away is the fact that the plot ties in with a Pokemon that can solve crimes (Pikachu) which isn't dissimilar to the 3DS Detective Pikachu game from last year. Ryan Reynolds is the main attraction voicing the sparky-tailed Pokemon, and Justice Smith (Tim Goodman) crosses paths to make a unique discovery – he can communicate with Pikachu. Goodman works together on a journey to find Harry, Goodman's father who has suspiciously been kidnapped.
Ryan Reynolds discusses Detective Pikachu trailer 2
Ryan Reynolds talks about how he took the role of Pikachu, and the lengths he underwent to prepare.
In addition to Reynolds Rita Ora, Suki Waterhouse, amd Bill Nighy are due to feature in the movie. A junior reporter taking on her first massive story named Lucy is played by Kathryn Newton, while Detective Yoshida is played by Ken Watanabe.
In the meantime, see how many Pokemon you can spot in the Detective Pikachu trailer 2 (there's a decent amount). We're not too far off the May release date, so here's a Detective Pikachu official movie poster to tide you over for now.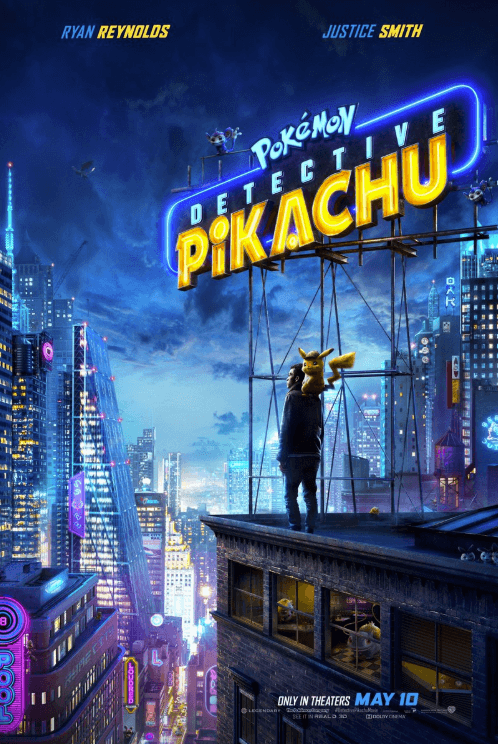 Don't forget, there's also news that a Sonic The hedgehog live action movie is coming this year – what a time to be alive!