There's a lot to unpack when starting a new game and sometimes it can be difficult to learn everything about it.
So for this guide, we will be going over the most common questions on how to play and navigate around Rogue Company so you can get the most out of the game.
Click the quick links below to head straight to a section:
Rogues and Customizing
Gameplay
Lobby
How to Get Skins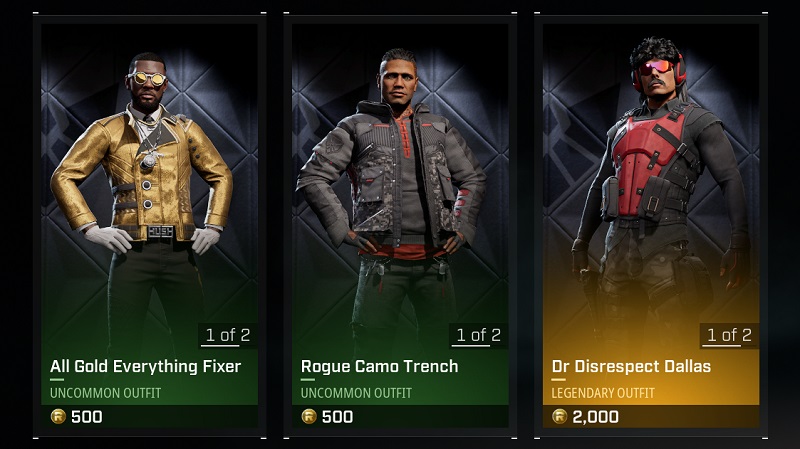 As of right now, the only way to get skins is by purchasing them in the Store with Rogue Bucks. Along with outfits, there are Wingsuits, weapon Wraps, Emotes, and more. To describe the rarity of each item they are labeled as either Uncommon, Rare, Epic, or Legendary. And if you're looking to buy a bunch of items, you can purchase the bundles they have like the 100 Thieves Outfit Bundle and the Dr Disrespect Bundle.
How to Unlock Characters
Each character in Rogue Company is different. At the moment, there are 15 Rogues available with 5 unlocked when you first start the game. So to unlock the other characters you can purchase them with either Rogue Bucks or Reputation.
You can do this by going to the Rogues screen then selecting a locked character. Then you can click on the unlock button which will give you the option to buy them with either Rogue Bucks or Reputation. However, keep in mind that not all Rogues are priced the same. If you'd like you can view all the Rogues and their loadout differences to get an idea of who you want to unlock.
How to Get Reputation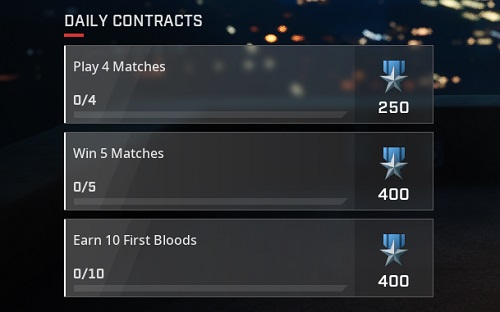 Reputation is a type of currency you can earn for free by completing the Daily Contracts and just playing the game. The contracts are a set of challenges that reward a certain amount of Reputation when completed. These are tasks like winning 5 matches, dealing 10,000 damage to enemies, and more.
They can be spent on unlocking new characters and sometimes an item like Banners or Avatars in the Store. The best way to get Reputation is by first trying to complete each Daily Task as often as you can. If you want to get the most out of each contract, you can trade in the contract that rewards the least amount of Reputation in hopes to get one that will earn you more. However, this might mean that it will be more difficult to achieve.
How to Get Rogue Bucks
Rogue Bucks are the premium currency in Rogue Company that can only be obtained by purchasing with real-world currency. They can be spent on everything available in the game like outfits, Rogues, and more. To view the amounts available, head to the Store then go to the Rogue Bucks tab.
How to Switch Grenades
When obtaining multiple gadgets they can be confusing to use since there's only one button to throw them. So to switch grenades all you have to do is press down both thumbsticks on a controller or press 5 on a keyboard. If you'd like you can also set up a custom binding in the Settings.
How to Leave a Match
In Rogue Company there are several ways to leave a match prematurely. One in which, is the preferred method by surrendering. You can do this using the pause menu after either 10 minutes of match time or 3 minutes of a player being disconnected from the game.
This then allows the team to take a vote to surrender or not. If the vote is to keep playing the team has to wait another 2 minutes before calling another surrender.
The other method is to just leave the match early from the pause menu. However, this can come with a penalty since it affects the other players on your team. For the first offense, it will put a 5-minute timer on the player before they can queue for a match again. On the fourth offense, it goes up to 3 hours.
How to Invite Friends
In the lobby of Rogue Company, there is a Party section at the right with three plus icons. There you can click on a plus and view your friends that are currently playing the game, available, or offline. Then just find the friend you want to invite and select them. You can also add a new friend by clicking on the Add Friend tab.
How to Turn Off Crossplay
On console, you can turn off crossplay to only play with others that are using the same console as you. You can do this by going to Settings, selecting the Social tab, then switching off Crossplay. However, be aware that this might cause longer queue times because only the same console players will be available.
How to Change the Lobby Character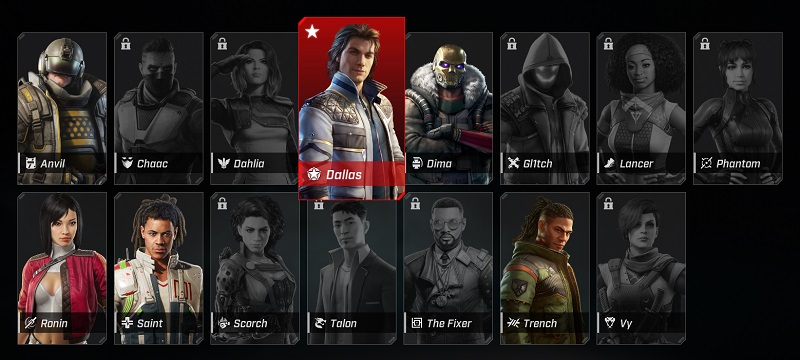 To change the character in the lobby of Rogue Company you must first switch over to the Rogues screen. There you can hover over each character and select the star in the top left to favorite the Rogue. Then when you head back it should be updated on the Home screen.