So it looks as though the rumours were true about an announce of Ghost Recon Wildlands 2, that was during this evening's Ubisoft live stream event. The newcomer to the Tom Clancy franchise is being called Ghost Recon Wildlands Breakpoint, and isgoing to bring some welcome changes to the open-world shooter.
What we know about Ghost Recon Wildlands Breakpoint
Firstly and most importantly Ghost Recon Wildlands Breakpoint is set to launch simultaneously across PS4, Xbox One and PC. The next Wildlands instalment is going to be set in New Zealand in a fictional location we'll get to know as Auroa. Skell Technology is an organisation which specialises in high-tech AI drones, with Auroa being home to the corporation. Ubisoft have taken a different spin with Ghost Recon Wildlands Breakpoint, seeing you in the boots of the hunted, rather than the hunter – that's after Skell Tech ceases existence and you're sent to Auroa to see what's been going on.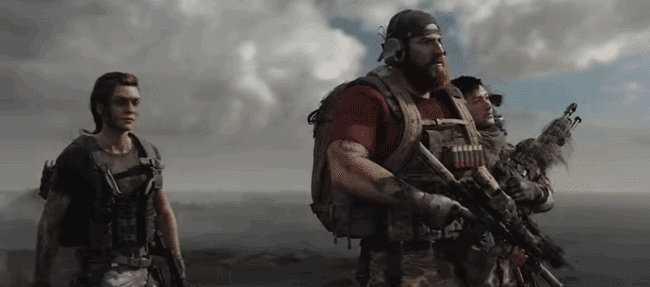 Similar to the group known as the Hyenas in The Division 2, Ghost Recon Wildlands Breakpoint comes with it's own parliamentary group who call themselves the wolves. The Wolves, according to Ubisoft, are going to be as challenging if not more challenging than the Ghosts. Jon Bernthal is going to be the leader of the Wolves group Cole D. Walker. Walker was brought into Ghost Recon Wildlands Breakpoint according to Ubisoft to act as a prelude, and fans who played the Operation Oracle DLC will recognise him too.
Running head first into a firefight isn't going to be the best option with this one, and instead will rely on being more stealthy. You can cover yourself with mud and crouch among bushes, hide dead bodies of your enemies and use drones to your advantage. Weapon maintenance is going to be key, and survival adaptations will mean any wounds sustained will need to be cared for.
Character classes are going to be a key mechanic in Ghost Recon Wildlands Breakpoint, as this will determine which weapons, perks and abilities you'll be able to use. To begin with there will be four default classes available at launch, with new classes added in the months that follow, Ubisoft says. PvP, co-op, and solo modes will also come when the game launches, with progression being carried across between the modes.
When is the Ghost Recon Wildlands Breakpoint release date?
Rather than keep dangling a carrot, Ubisoft have been pretty generous by giving us an actual Ghost Recon Wildlands Breakpoint release date of October 4th. If you decide to lay down a pre-order you'll also get exclusive access to the upcoming beta build prior to the October release date. This goes no matter which edition of Ghost Recon Wildlands Breakpoint you pre-order, so it's not a bad deal.
Star Struck Gaming is a participant in the Amazon Services LLC Associates Program, an affiliate advertising program designed to provide a means for sites to earn advertising fees by advertising and linking to amazon.co.uk