It's been no secret that Sony and Microsoft have been working on their next gen consoles secretly in the background, what we weren't expecting was the Google Stadia reveal showing off their brand new streaming platform.
Google Stadia reveal – all the features in summary
First and foremost among the Google Stadia reveal features is the idea that players do not need to have a console to be able to use the new service. Gamers will be able to play AAA titles on any device such as a tablet, Smartphone, TV or even a low-end spec PC with no noticeable difference in quality.
If that one team mate in multiplayer has a crappy connection, there'll be plenty of multiplayer support to ensure they stay connected.
Stadia is set to release with a start of three controller colours, and each will come equipped with the Google Assistant to boot.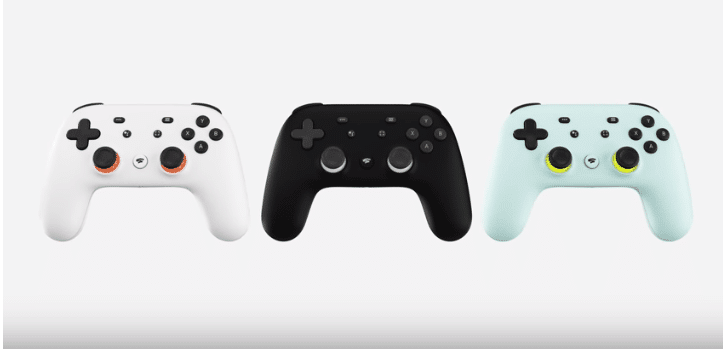 Using just 25MBPS is going to allow the game streaming service to provide a steady 1080 def at 60 FPS, and thanks to some pretty clever encoding technologies it will also mean streaming at 4K-60 frames per second can be achieved at just 20MBPS.
What kind of connection will be needed?
There's been no guarantee that in the Google Stadia reveal that the service will work with any connection, but in an interview between Phil Harrison and Polygon, Harrison stated that "if you get a good YouTube experience, you'll get a great Stadia experience."
Google Stadia reveal – Xbox Boss responds
On one side of the fence Xbox head Phil Spencer doesn't seem terribly concerned with the Google Stadia reveal, it seems his team were carefully watching the reveal trailer and put his thoughts into a leaked internal memo published by Thurrott. His email below suggests Google revealing their Stadia product at this stage is a good thing, as opposed to something the console giant is concerned about. We already know about Project Xcloud, Xbox' new upcoming game streaming service, so it's possible Spencer knowing what the new service has to offer is rubbing his hands together with delight.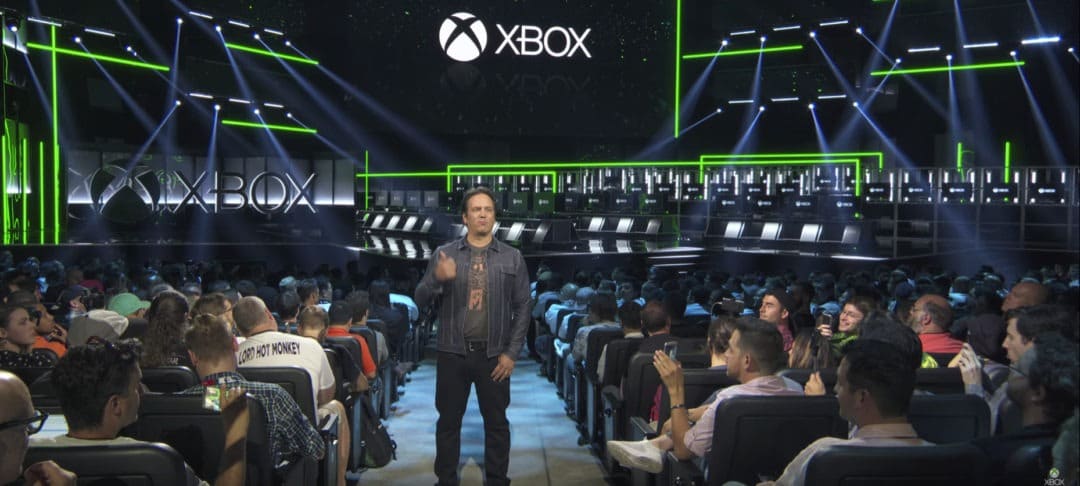 "We just wrapped up watching the Google announcement of Stadia as team here at GDC. Their announcement is validation of the path we embarked on two years ago..
Today we saw a big tech competitor enter the gaming market, and frame the necessary ingredients for success as Content, Community and Cloud. There were no big surprises in their announcement although I was impressed by their leveraging of YouTube, the use of Google Assistant and the new WiFi controller.
But I want get back to us, there has been really good work to get us to the position where we are poised to compete for 2 billion gamers across the planet. Google went big today and we have a couple of months until E3 when we will go big.
We have to stay agile and continue to build with our customer at the center. We have the content, community, cloud team and strategy, and as I've been saying for a while, it's all about execution. This is even more true today.
Energizing times.
Phil"
Google Stadia reveal – Sony and Nintendo shares hit
Although the big boys at Microsoft don't seem terribly concerned about the Google Stadia reveal, and what it could mean for their current and next gen consoles – a recent post from Nintendo Life shows that both Sony and Nintendo's shares have been negatively impacted by the announcement. Both Japanese gaming giants saw their shares take a hit this morning, decreasing almost 4%. Although the Google Stadia reveal has only happened very recently the two manufacturers are yet to make n official response. For Sony it'll be interesting to see if they have similar opinions to Xbox' Phil Spencer being that their impending PS5 announce is rumoured to be using its own streaming service.

For Switch on the other hand, there's been no whispers that we've heard of with the console entering a next-gen phase. In my opinion of Nintendo, Sony, and Microsoft, the current Switch platform could potentially be the most concerning. Although Switch is a handheld and docked console, Google's Stadia appears to offer a much more flexible solution capable of working on any device. On the other hand, as we know with Nintendo the games that are made do not appear on other platforms i.r. you wouldn't get Super Mario Odyssey on a PS4 or Xbox, but Switch has games like Fortnite and Dark Souls which appear on every other platform.