After the Nintendo Switch Lite release date was announced, we've learned that the standard Joy-Cons with the console won't have rumble or motions controls available. If you're going to be taking advantage of multiplayer when the console launches, want to enjoy the console's motion controls or rumble you'll need to know how to connect additional Nintendo Switch Lite Joycons.
Although the Nintendo Switch Lite Joycons won't come with the rumble or motion control features you will be able to use the Joy-Cons that'd normally be used on the original Nintendo Switch. This guide details the steps you need to connect Nintendo Switch Lite Joycons in addition to the original consoles controllers.
Extra Nintendo Switch Lite Joycons connection steps
Pairing wasn't an issue with the current-gen Switch as you'd just snap them into place to get them synced up. The Nintendo Switch Lite Joycons however cannot be unattached from the console so to make use of rumble and motion controls you'll need to manually sync some original Switch Joy-Cons. Read on to find out how.
First power on your Switch Lite console and head over to the controllers section of the main/home menu.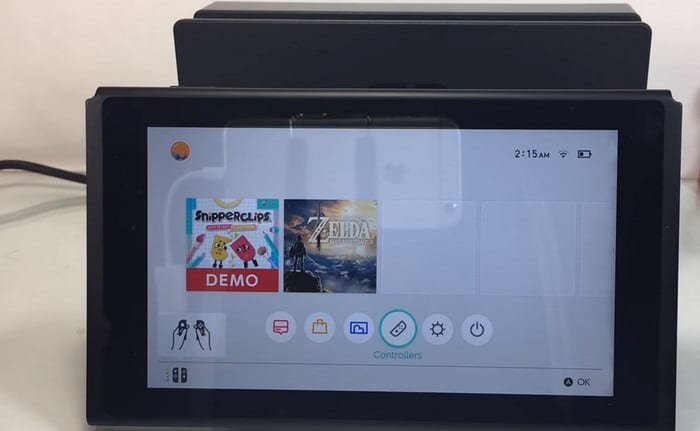 Select the option that reads 'Change grip and Order' to be presented with a new screen.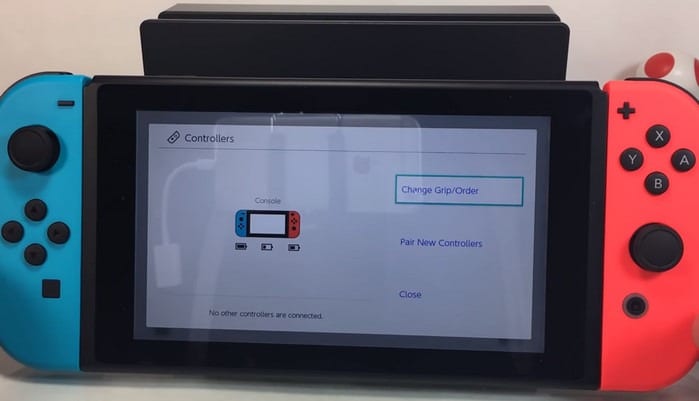 Once you're here grab your unattached Joy-Cons and press and hold the small black button at the top on the rear side of the controller for several seconds. This will start the controller sync process, and if you have two Joy-Cons you wish to pair you'll need to repeat this process a second time.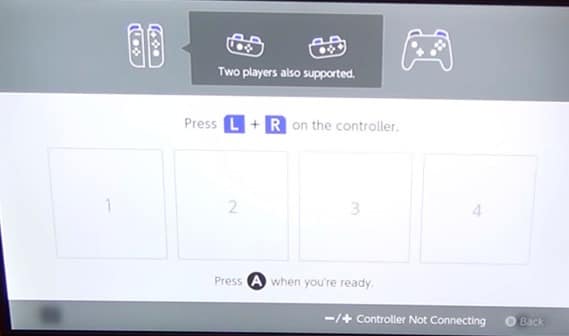 After the sync completes the LED will stay a solid colour, and you'll feel a rumble on your original Switch Joy-Con as a success prompt. Next up refer to the image below as you'll need to go back to your Switch Lite to setup how the additional Joy-Cons are going to be used. Are you going with a horizontal grip with just one controller, or the dual-controller type using two Joy-Cons? To select your preference use the shoulder buttons on your Joy-Cons to correspond to the prompt on screen.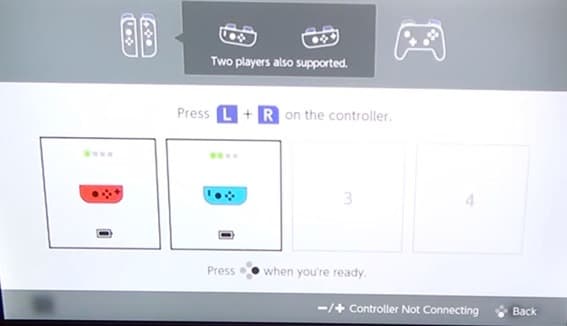 to use dual-controls that means pressing the shoulder button on each Joy-Con, or for single controls you need to press the two shoulder buttons on the single Joy-Con. If you're using the Pro Controller you simply have to press the two shoulder buttons at this point to enable it.
That about cover how to connect additional Nintendo Switch Lite Joycons using your Switch Original controllers. This will allow the use of rumble, motion controls and the ability to play against your mate – on a small screen admittedly!