Ever since the days of PlayStation 1 demos back in the 90's we've become used to being able to try games out before we part with our hard earned change, and kicking off this coming weekend players across all platforms (except Nintendo switch – sorry guys), will be able to trial Rainbow Six Siege.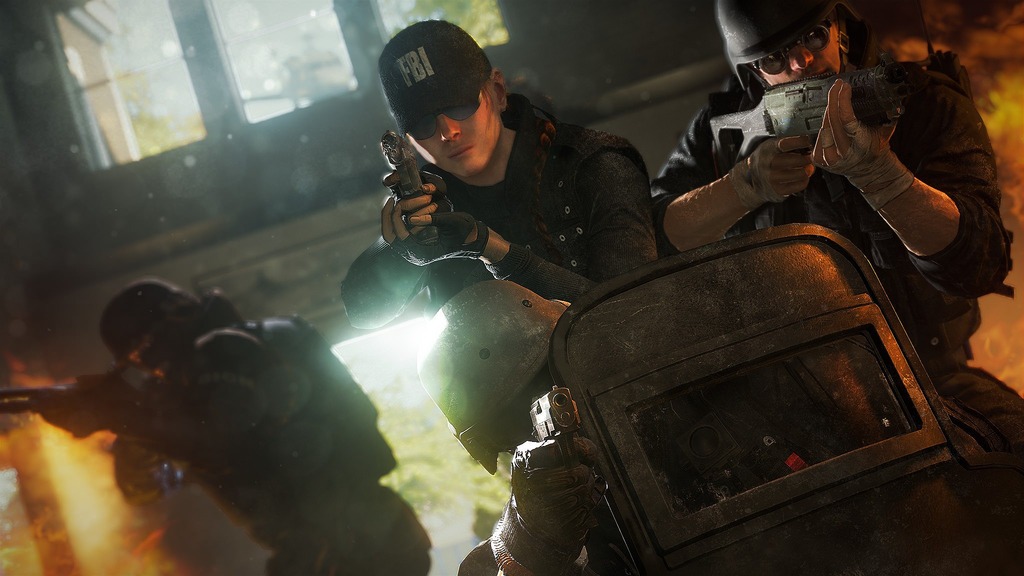 Trials are time limited
Although trials go live from the 24th August, this won't be indefinitely. We've gathered the times and details you need to be able to enjoy the free play days before they end on the 28th August.
Bear in mind, if you've been pondering the idea of purchasing the game anyway, you can get a 50% discount on the full game between August 24th and the 4th September – which is a pretty sweet discount.
If you decide to buy the game part way through the trial, the great thing is you'll be able to carry on with saved progress once the trial ends.
The following gives you the UK times and dates that you'll be able to play Rainbow Six Siege on each platforms.
First up is PC – The trial will go live at 18:00 on the 24th August and will end at 21:00 on the 28th August.
PS4 players can crack on from 15:00 on the 24th August til 15:00 on the 28th August.
And last but not least, Xbox dudes and dudettes can play from 08:00 on August 24th until getting kicked off again at 08:00 on August 28th.
For those players who've been hiding under the rocks of the game world, there's a new update coming to Rainbow Six Siege pretty soon named Operation Blood Orchid. To be more specific, this arrives on the PC beta servers on August 29th and the aim is to have this launched to all platforms on September 5th according to Ubisoft.
A little more information can be found at this blog post on the PlayStation website.
What does the update offer?
Owners of Rainbow Six Siege will be treated to a brand new map of a Hong Kong based theme park, exclusive access to three new operators, and the ability which enables two drones to be deployed at once allowing the switching between their two camera feeds.
This will add a new Theme Park map set in Hong Kong, the ability to deploy two drones at a time and switch between their camera feeds, and access to three new Operators.