It comes as no surprise that the re-imagined instalment of resident Evil 2 comes with it's confusing puzzles as standard. The Resident Evil 2 Remake desk code puzzle is no exception, of course you can figure this out yourself or use our guide as a how-to instead.
You'll come across the Resident Evil 2 Remake desk code puzzle pretty early on in the game, so if you're going for perfection you'll want to ensure you tick this off the list.
First off you'll need to find the Spade Key which is located on the third floor of the Police Station. It's unlikely you're at the desk puzzle unless you've already explored the third floor.
Assuming you already have the Spade Key you'll find the Resident Evil 2 Remake desk code puzzle located in the first floor West Office area. You can play as either Claire or Leon to attempt the puzzle. The good news is that you'll be able to solve the puzzle pretty easily staying in the same location, dissimilar to the safe code and locker code combinations.
The scoop on the location
Making your way up to the first floor of the Police Station and heading into the West Office will likely see you encounter some zombies at the least – take these out! Also in the room will be one of various safes you'll encounter, check out our safe codes guide if you need a hand.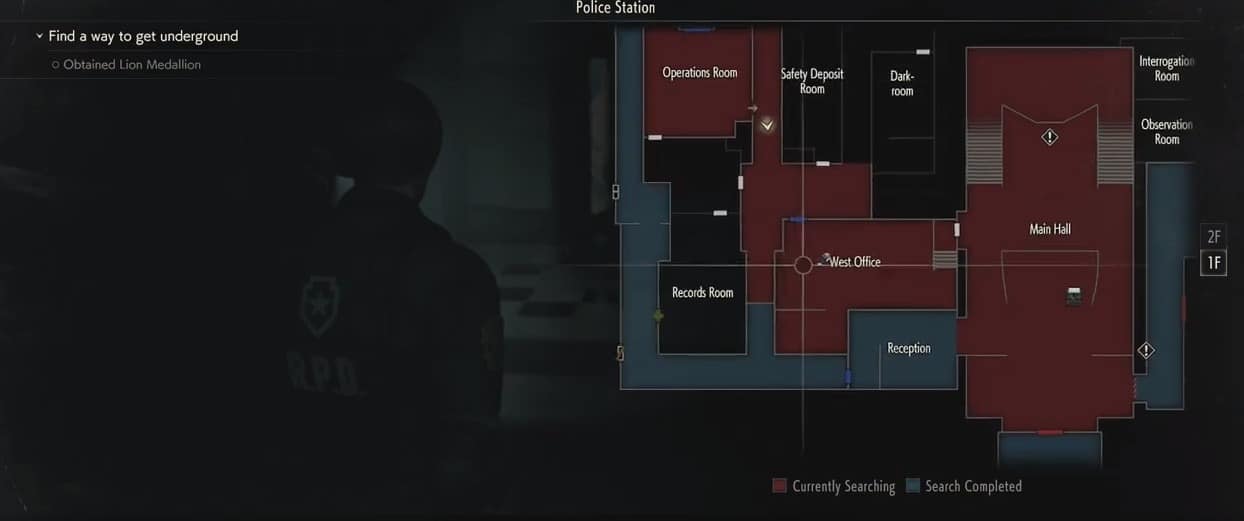 You'll find a number of desks in the West Office, and you'll find a file which details what you need to do; basically check the desks to read the various names which will result in the answer for the puzzle.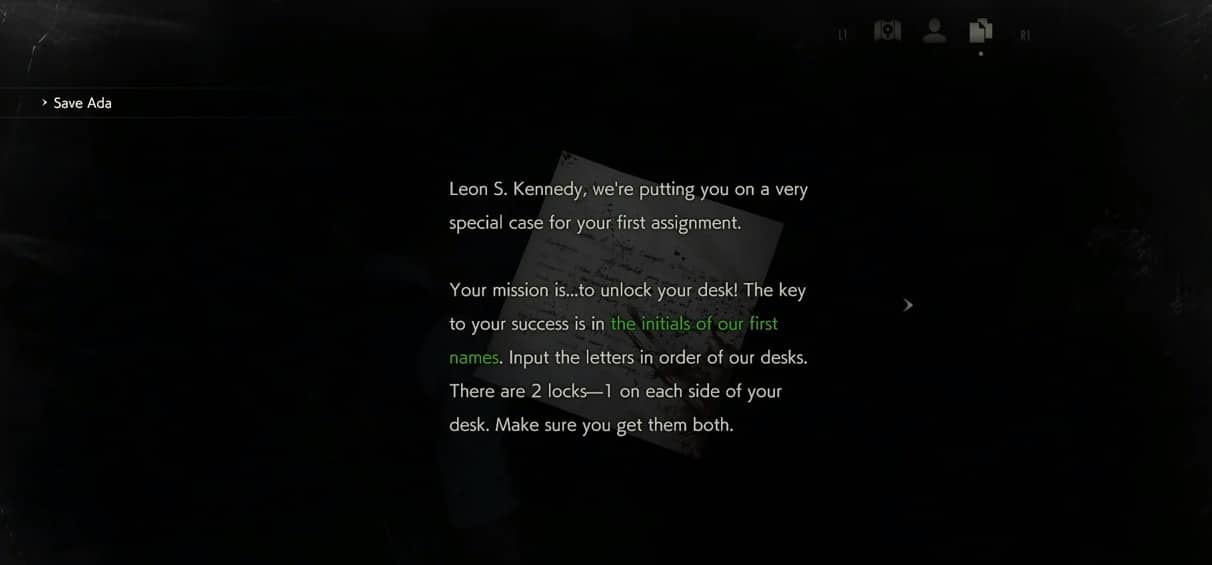 Resident Evil 2 Remake desk code puzzle resolution
Still can't make out what's required from all of the clues provided? Here's the answer to the Resident Evil 2 Remake desk code puzzle (shh, don't tell Capcom!).
First off you'll select the left-hand lock and enter NED as the initials.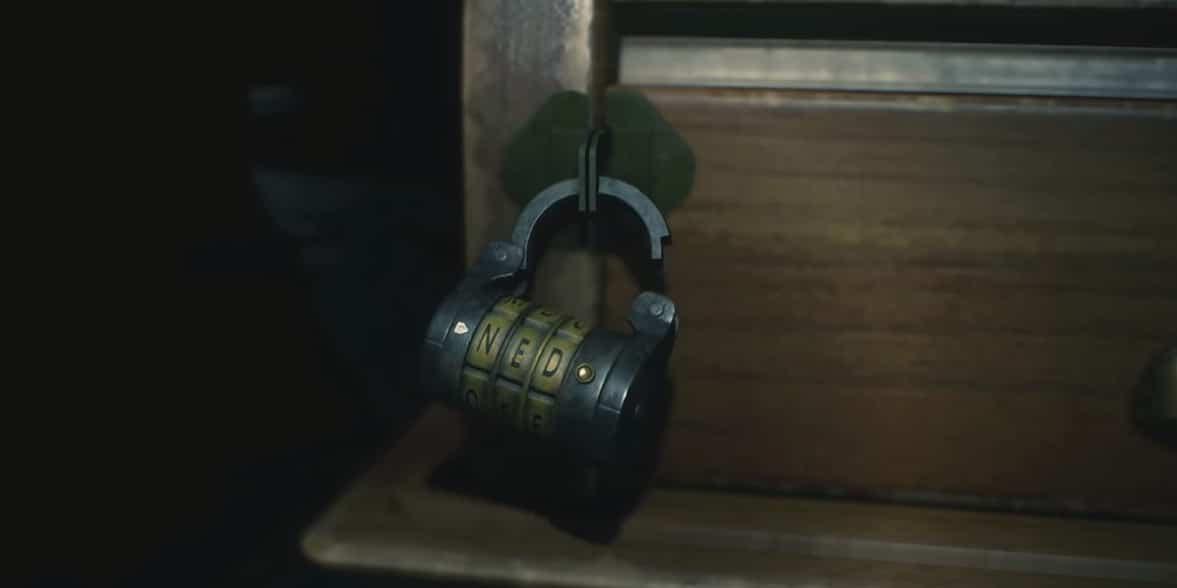 For the right-hand lock you'll need to tap in MRG as the code/name.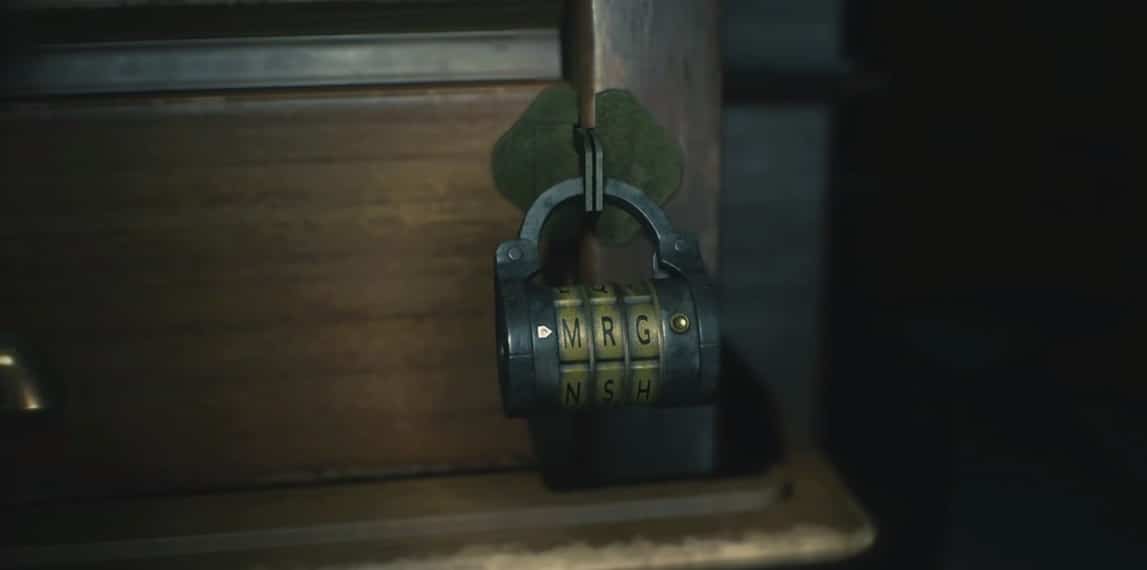 Once you've opened it up you will gain a reward which is dependent on which character you're playing as. The handgun upgrades which include an SLS Speed Loader will be provided for Claire, while a Matilda High-Capacity Mag will be for Leon.
After you've done this you'll want to carry on exploring the Police Station.
Why not check out this awesome remaster for yourself? You can buy it right now on Amazon.
Star Struck Gaming is a participant in the Amazon Services LLC Associates Program, an affiliate advertising program designed to provide a means for sites to earn advertising fees by advertising and linking to amazon.co.uk