What exactly were the the top 10 games of 2018?
We usually reveal our list of a year's best game towards the end of the year, but on this occasion we felt we'd wait until the following year. We're a few days into 2019 so I reckon it counts as 'next year', so here goes our lineup of what we think were the the top 10 games of 2018.
1. Red Dead Redemption 2
First on our list is a game that was hugely anticipated in 2018, one that had been in the making for almost ten years. Set in gang-ridden Wild West before the events of the first Red Dead Redemption you take the role of a young Arthur Morgan. money is sparse, hunting and looting is key, and with an enticing story in addition to Red Dead Online its no wonder this title has received such generous feedback from critics.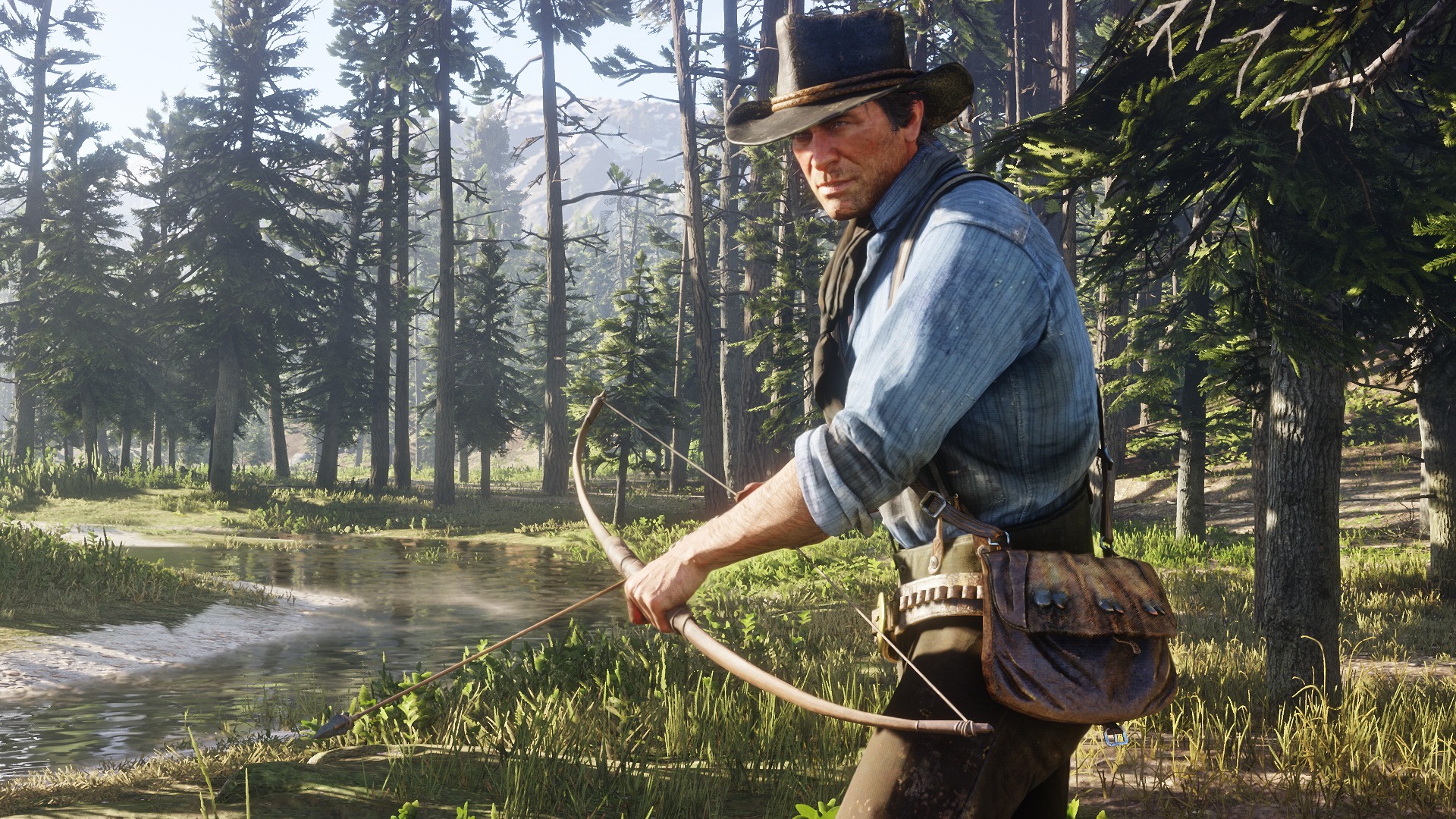 2. God of War
The latest instalment in the God of War franchise, the fourth in fact, was highly anticipated and upon launch it definitely smashed expectations. As you'd expect Kratos with his almighty axe would have to face waves of gigantic foes, solve some pretty interesting puzzles, and hide a dark secret from his son, all while carrying round the head of a god attached to his belt meant Kratos really had his work cut out this time. See our God of War review for more.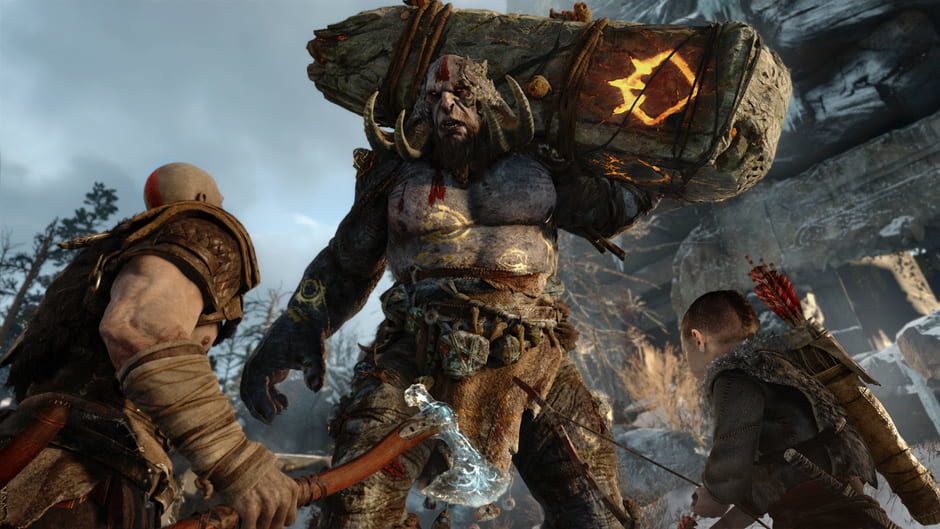 3. Marvel's Spider-man
When Spider-man on PS4 was announced it had some real hype to live up to. Then when it released it was so refreshing to play a superhero game that actually kept you wanting to play, unlike many attempts at comic book hero style games that seem to crash and burn. The game mechanics feel similar to that of the Arkham Knight games which works well, the story keeps you coming back for more, and with the last of the City That never sleeps DLC only releasing last month, there's still plenty left for players to enjoy. Check out our Marvel's spider-man review.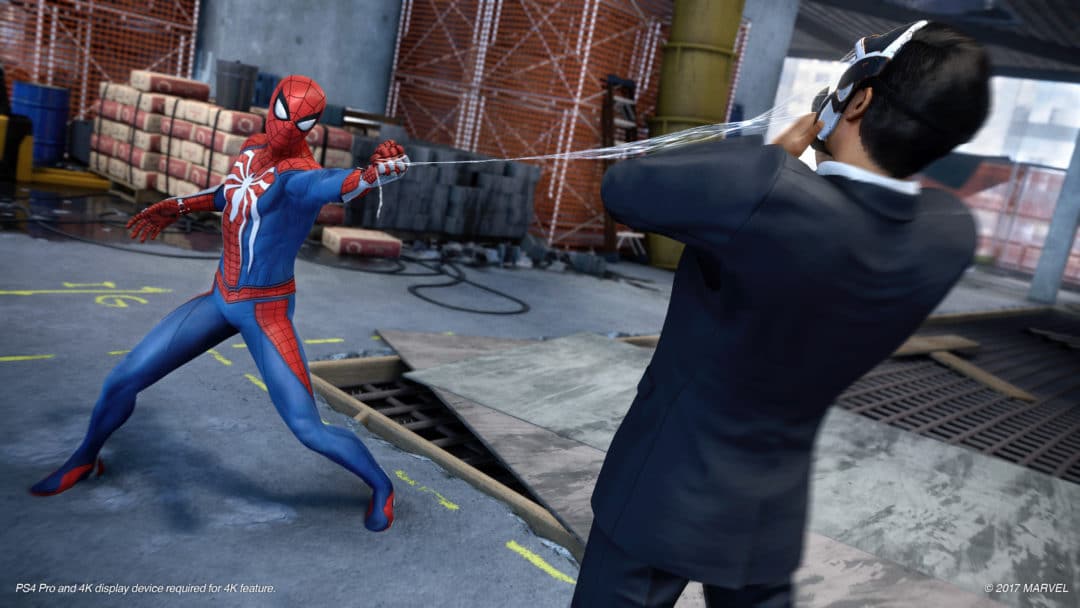 4. Pokemon Let's Go
Typically fans who are old enough to remember the original Pokemon red/blue/yellow may feel Pokemon Let's Go is essentially a remake of the original games for Nintendo Switch, in reality its so much more. Let's Go sees players following the original story from the first Pokemon games sett in Kanto. Unlike the originals though you are provided with either Pikachu or Eevee depending on the game you've chosen. The whole Kanto region has been revamped into vibrant 3D colours, and the Pokemon look nothing less than amazing. You can interact with your Pokemon to keep them happy, and can even sync your Switch with Pokemon Go on your smartphone to transfer Pokemon to complete your Pokedex.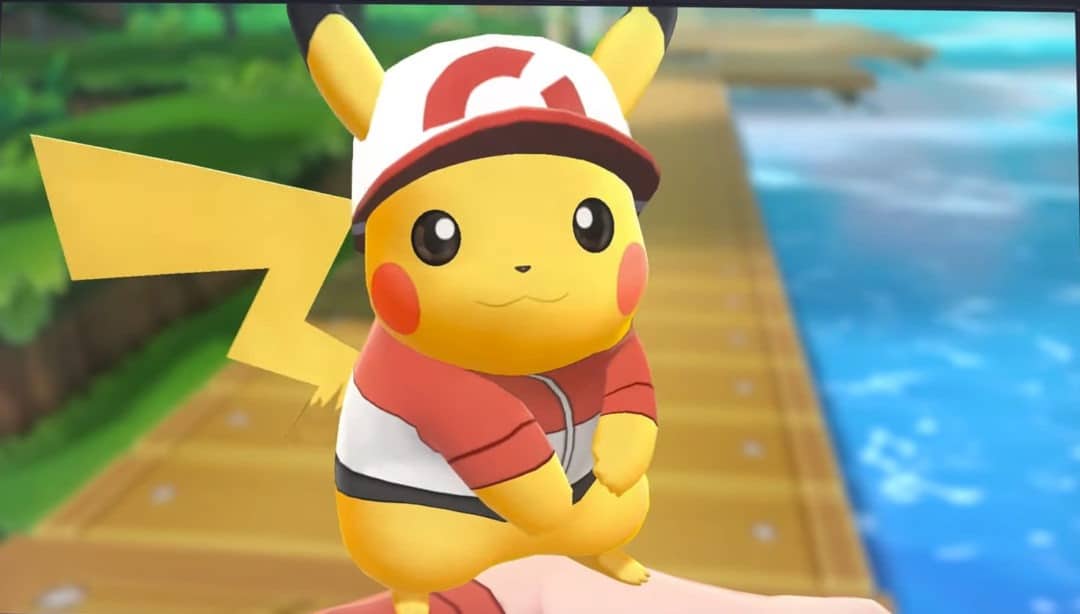 5. Super Smash Bros Ultimate
This title in the Smash Bros franchise gets the name 'Ultimate' because that's what it is. It has every character you could wish for in a Smash Bros game, it takes the ones you've seen and triples the character set to offer an army of playable characters. This is not forgetting a host of new items, along with a plethora of moves and stages to play with. Not only does it have the original modes you know and love, but utilises the likes of online so that you can smash it out with strangers, in addition to the new spirits mode.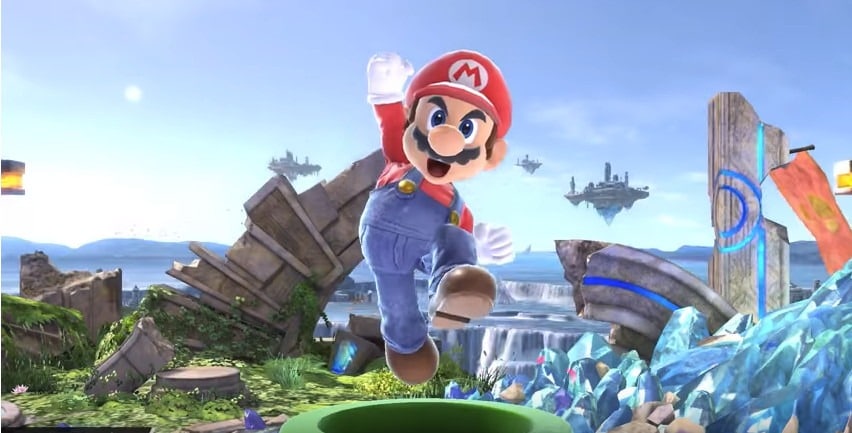 6. Sea of Thieves
Some will certainly disagree that Sea of thieves should have made the top 10 games of 2018 list because of the bugs and in-game server issues the game has faced since its release, but that's not to say it isn't a great game. Yes being an online game it has not been without problems, but that hasn't meant being unable to spend endless hours with freinds sailing the seas and frankly being complete wallies in the process. Graphically the game is gorgeous, the riddles are fun to solve, and taking down a ghost fort is challenging. Overall though this game gets our vote as being fun, but just needing a bit of TLC. Here's our Sea of thieves review.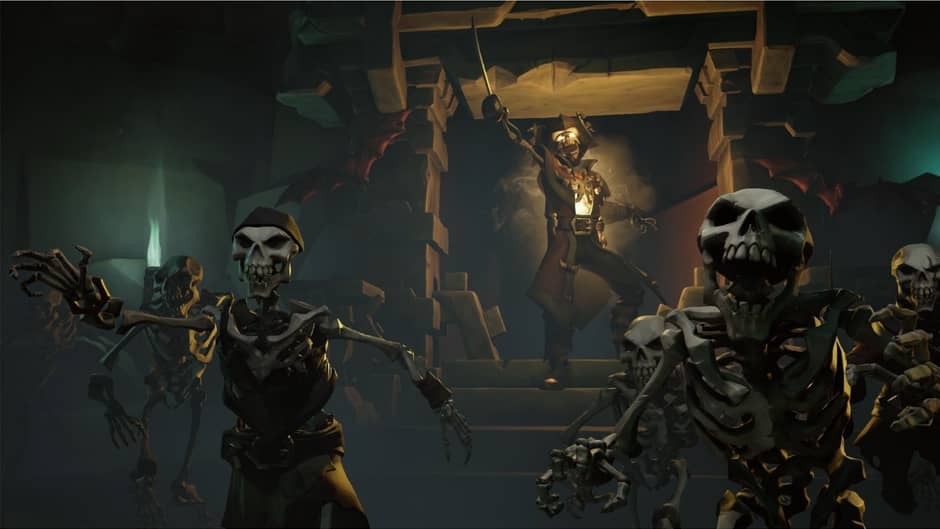 7. Assassin's Creed Odyssey
After Assassin's Creed Origins was a smash-hit it looked like the sales for Odyssey a year on were going to be something special, unfortunately this wasn't the case but that didn't by any means say it wasn't a great next instalment in the franchise. The combat system was a little tricky if you hadn't played Origins already, but it was something you'd soon get used to. Being able to customise your ship and crew, hunting down the Cult of Cosmos, and evading bounty hunters when you were caught committing crimes were just a few of the new additions to Odyssey.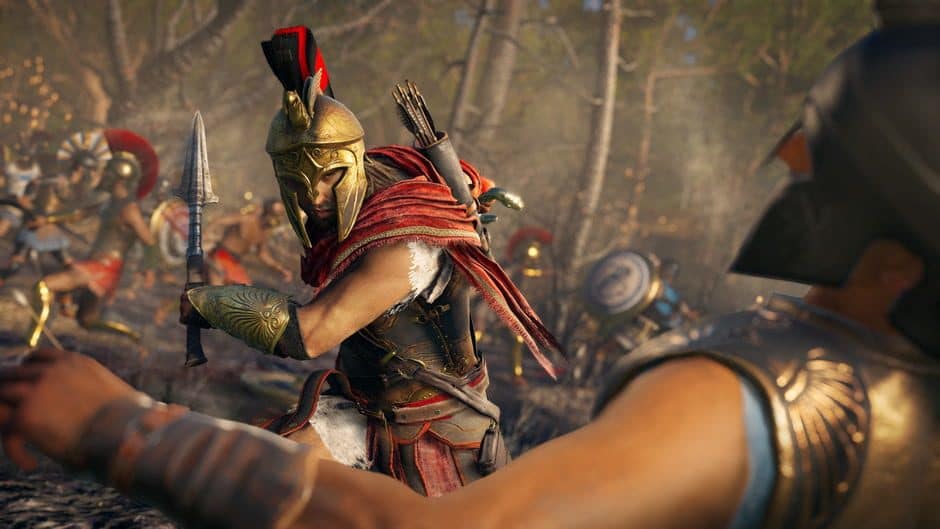 8. The Inpatient
This PlayStation VR horror title was created by the same studios behind the likes of Until Dawn, and when The Inpatient was announced with a teaser you just knew it was going to be good. In a nutshell you are awoken in a mental asylum with no idea who you are or how you got there, with the game unfolding each step depending on the key decisions you make throughout. check out our review for The Inpatient.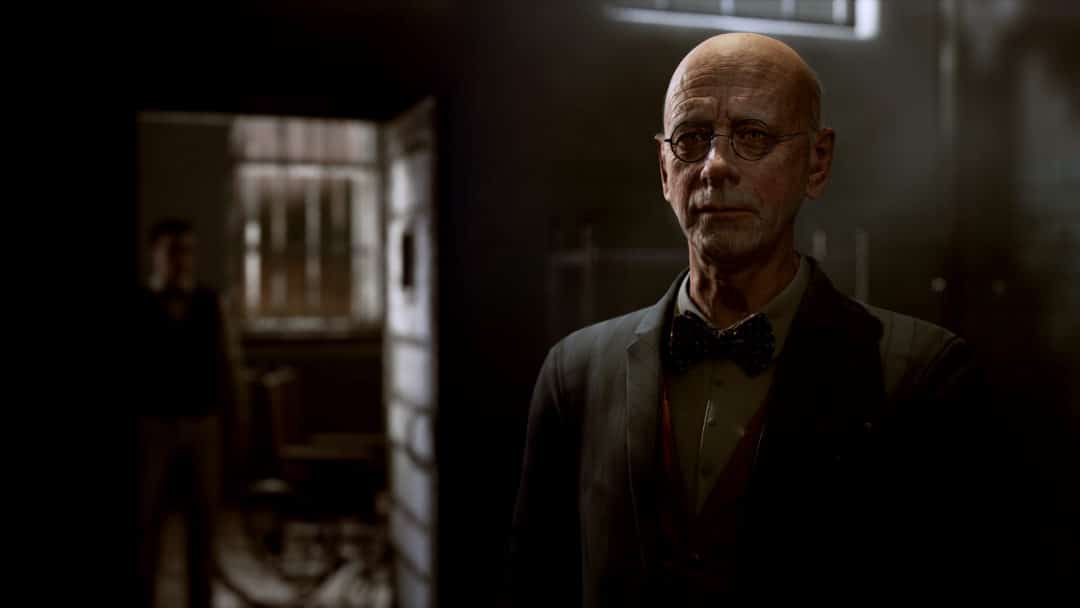 9. Hitman 2
Although across the board Hitman 2 has received mixed reviews from players, both negative and positive we personally thought this title needed to be given a spot amongst our top 10 games of 2018. Those who played the original titles in the franchise will be familiar with the game's objective; receive your target and make sure to take down the mark in the smartest way possible. Throwing a suitcase down a corridor which follows your mark to eliminate them was a bit of a highlight.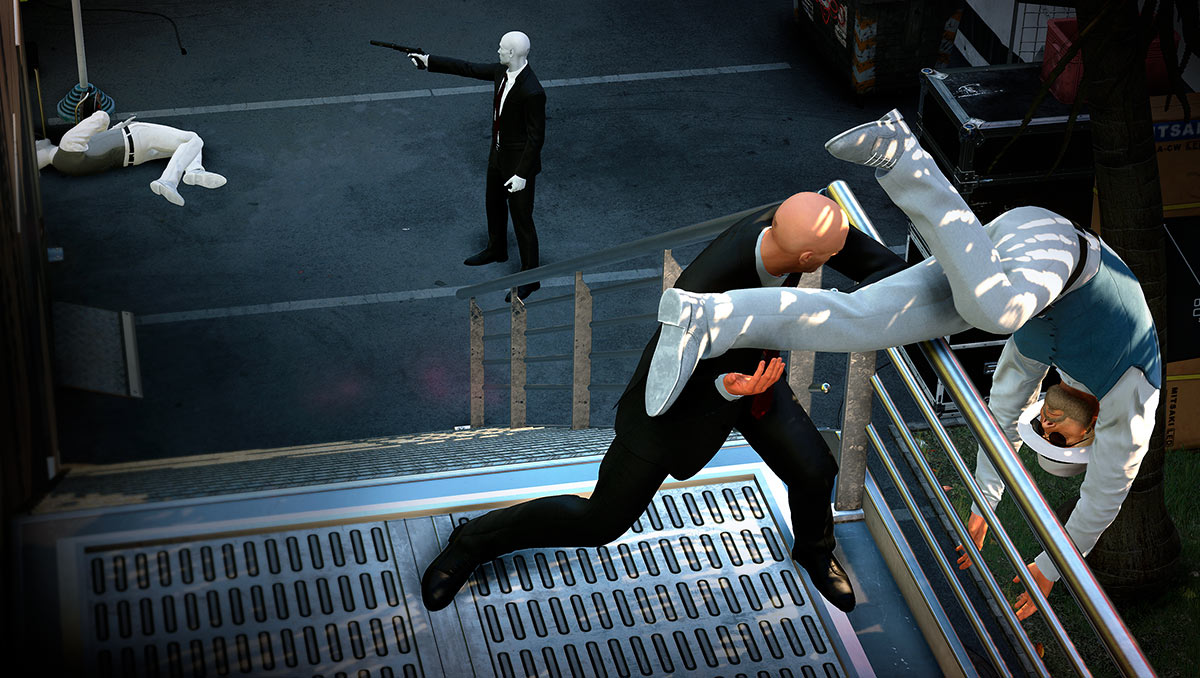 10. Two Point Hospital
We thought we'd keep remakes and remasters out of our top 10 games of 2018 lineup and save that for a separate post. With Two Point hospital some may argue that it is in fact  a remake of the 90's Bullfrog classic theme Hospital, but this hospital sim has been built from the ground up. Not only has the game been given a makeover in terms of graphics, but gameplay, mechanics and everything down to the names of in-game diseases to treat are brand spanking new. Check out our Two Point Hospital to see exactly what you're missing.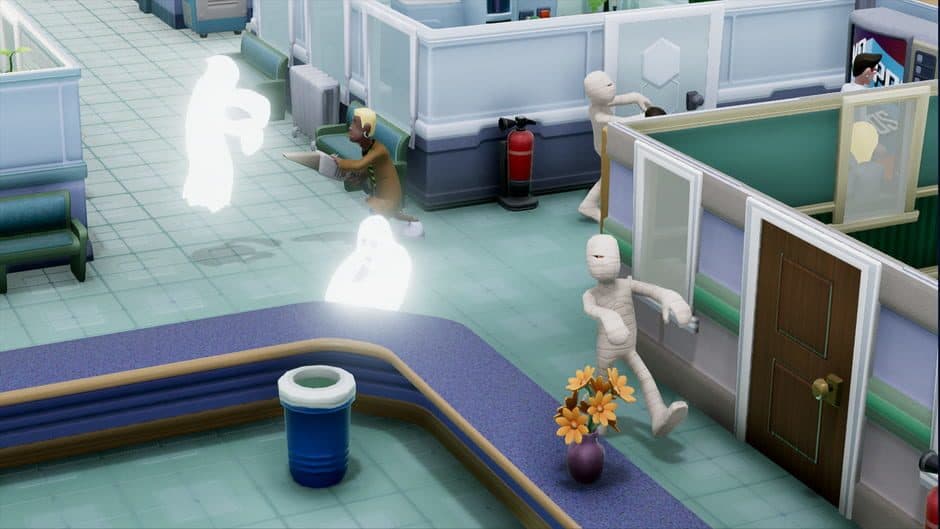 So that about covers it, do you agree with our picks or did you have youw own take on the the top 10 games Of 2018? Let us know.