Just a matter of hours prior to the Microsoft E3 2019 press conference, the guys over at Microsoft have revealed the Xbox Game Pass PC price. We already knew that Xbox Game Pass for PC was a thing, but until today the cost of the service was unknown to any of us.
What is the Xbox Game Pass PC price?
The Xbox Game Pass PC price bracket is quite reasonable in my opinion at just £4 per month for the players out there playing their games on Windows 10. The pricing has been confirmed on a new page that's been setup which details the subscription.
20 per cent off the price of any game, in addition to 10 per cent off add-ons (DLC etc.) follow the same path as what Xbox Game Pass adopters have – so the pricing tier for PC could work out quite well if you're one to purchase games often.
For the Xbox Game Pass PC price you're paying the service will include in excess of 100 titles, but do bear in mind the library available to Xbox One owners is much more extensive than this. To begin with you'll be able to get State of Decay 2, Hello Neighbour, Forza Horizon 4, We Happy Few, Senua's Sacrifice, Sea of Thieves Anniversary Edition, and Hellblade just to name a few of the top titles.
Fortunately the upcoming Gears 5, Halo: The Master Chief Collection in addition to Ori and the Blind Forest are on the PC list which state they are "coming soon". With just the titles we've mentioned here the Xbox Game Pass PC price seems quite decent to at least give a try.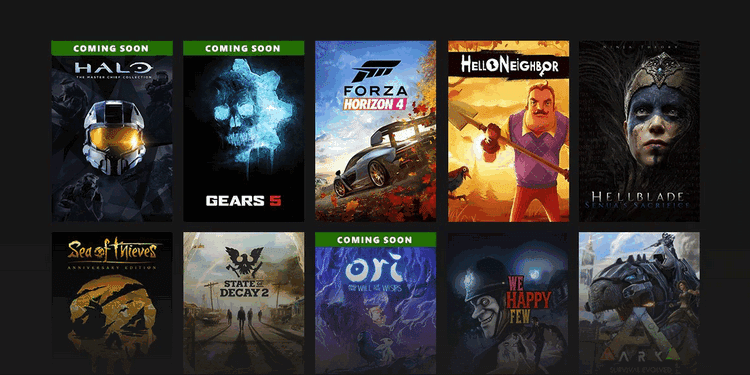 Be sure to check out the newly announced Xbox game Pass Ultimate, especially if you play games on Xbox one as well as PC. Before you turn to the Xbox Game Pass PC price, the Game Pass Ultimate is just one price and will provide access to the Xbox one and PC games libraries, and also includes an Xbox Live Gold subscription.
There'll most certainly be more announced at the Xbox E3 2019 conference which airs at 9 PM UK time this evening. Make sure to check out our E3 2019 press conference schedule to avoid missing out.