Got your eye on that Lost slamvan or that new podium car? We'll show you a way to get whatever you want from that wheel in less than 5 minutes with no effort at all and with no luck required using the GTA Online lucky wheel glitch.
When you walk into the casino what is the first thing that catches your eye? Well, quite obviously it's the huge obnoxious wheel with a line of bright-eyed hopeful players, and one guy giving even it a cheeky spin himself. But what these dummies aren't so aware of is the lucky wheel glitch, a glitch that lets you get whatever you want – yes even the flashy new vehicle sat on that big showcase podium. Usually, you head to the casino, get in line for your spin and cross your fingers. You'll then spin and most likely get a measly Cash or XP prize, maybe a few chips, then you'll go on your merry way, either leaving the casino or going for a quick game of blackjack with your GTA buddies. After the 24 hour cooldown, you repeat the process again, most likely to no avail. Now… If you follow the instructions I'll shortly give you, you'll be able to bypass the 24 hour period and spin again, and again, and again and again. Unlimited spins and unlimited prizes. Follow closely and in turn expect a brand new addition to your garage.
If the thought of a new car doesn't satisfy your taste buds then maybe the mystery item will. It's pretty hard to get but if you do it's either a big fat disappointment or an absolute godsend. The latter usually being a brand new vehicle, be it a war stock vehicle or be it the legendary Lost Slamvan. If you do get the mystery item and you don't happen to like what you receive, you can always simply follow the process again and get another spin. We're all winners here – even if we're cheating.
How to use the GTA Online lucky wheel glitch
When you begin the glitch, keep in mind that if the prize you receive isn't what you want, you must quit the game as quickly as possible. The process starts by approaching the Lucky Spin Wheel, this is in the first room of the casino near the chip dealer. Interact with the wheel, then take the left stick and push it up, next quickly and abruptly pull the left stick down. This produces a strong spin, you'll need the strong spin to create a longer period of time to perform the next step of the glitch. The next step is console specific so follow the instructions that apply to you.
For Xbox Players:
Spin the wheel like described before, then wait to see the awarded prize. If the prize is not to your liking, very quickly press the home button, swiftly scroll down to GTA V in the menu and hit the menu button (3 horizontal lines). Next, when the little submenu pops up, press quit in the app. 
For PS4 Players:
Just like the Xbox method, spin the wheel. This time you can open up your menu whilst it's spinning. Hover your cursor over quit game and wait for the spin to complete. Should the prize be not what you want double tap X.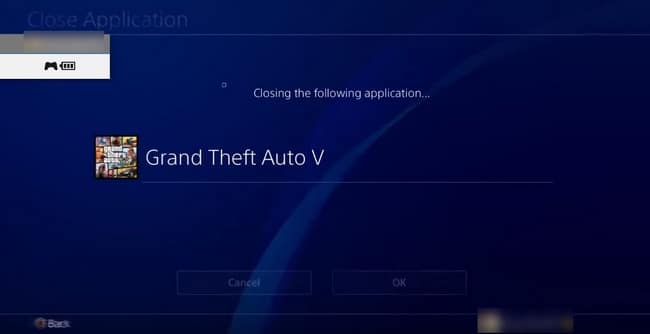 For PC Players:
PC players get it the GTA Online lucky wheel glitch slightly easier. Spin the wheel, if the prize isn't what you want, hit your designated shortcut to quit the app. Just make sure you have a shortcut for this.
Once this step is done, you will be able to load up the game again and repeat the process with no 24 hour waiting period. Although Rockstar has blessed us with ridiculous loading times so loading GTA does take a good few minutes. The process of loading in can be slightly shortened, Just open up your settings, go to savings and startup, click on the startup flow menu and set GTA Online as your default. This stops you loading directly into story mode than having to sit through a second loading screen to transfer to online. Also, you can set your spawn in your interaction menu to the casino, this means you don't have to travel across the map from spawning at your apartment. If you happen to get the prize you want then congrats, just make sure you don't accidentally quit before you receive it.
Is the GTA Online lucky wheel glitch going to get me banned?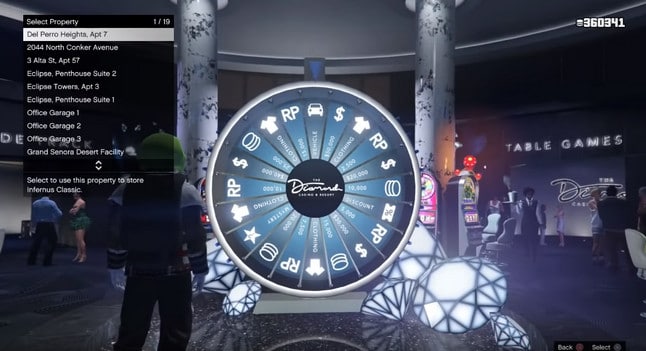 Realistically we're doing nothing wrong with the GTA Online lucky wheel glitch, Just quitting the game. Although we are kinda using this to our advantage, exploiting a slight hole in the system, to be honest, there are far more harmful exploits out there. Will rockstar detect this? If you take it too far, yes, but not if it looks like you've struck lucky one day and won the cool Slamvan on a one-off. If you hit the wheel 300 times a day and just so happen to magically win the podium car every single day then I'm sure rockstar's anti-cheat system might smell something fishy, but otherwise, you'll be perfectly fine.
The Wheel Spin Glitch has slowly been becoming more popular and it's been around for a good few weeks now, yet I'm not sure if rockstar will be capable of counteracting this glitch. What would they do, stop players from quitting the game entirely? I have no doubt in my mind that rockstar knows people are doing this so I would be expecting a fix soon. Henceforth I urge you to jump online and take advantage of this before it is no longer working.
Usually, exploits like the GTA Online lucky wheel glitch appear every week, the problem is finding them. Youtube and google are always your best bets. You'll find Youtube channels and websites with posts from GTA V glitch hunters, people who spend the majority of their time on GTA searching for new exploits and glitches. Just be careful, sometimes these glitches can be very malicious and will almost certainly result in a swift and harsh ban. Happy glitching my fellow cheaters.